In Çeşme, the sea stream changes significantly from one bay to the next. While the sea at Ilıca is shallow, quiet, and mild, that of Altınkum is deeper and icy. You may find a beach to please everyone's tastes thanks to this condition.  
On this page, let's go over public beaches and beaches clubs that you may enjoy.
You should know that the public beaches are usually free, unless you want to rent some equipment like beach deck chair or a parasol.
Concerning beach clubs, they are very popular in Turkish Riviera, specially on the Cesme peninsula. The beach is rented by companies which provide some comfort to it. On these beach clubs, you can find a bar, a restaurant, loud music, special beach equipment, and sometimes a water sport spot. Your entrance fee includes your chair and parasol, sometimes a drink, but you will have to pay for the access to all the other facilities as well as food and drinks. Note that the extras are expensive on beach clubs.
Let's dive deeper into beaches and beach clubs in Cesme near Izmir.
1. Public Beaches in Cesme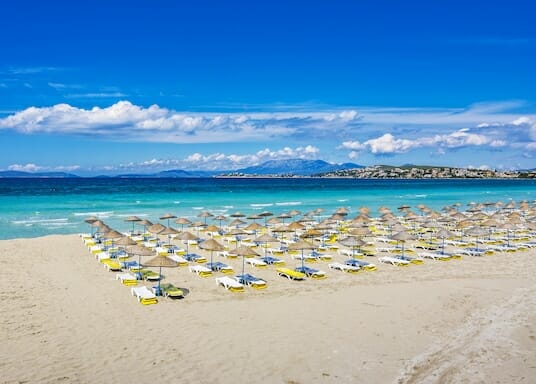 Among a dozen of beaches to choose from, Çeşme presents local public beaches and club beaches. Usually crowded, yet still, public beaches are worth visiting. Most of all, you don't have to pay for them. Here is a list of the most popular beaches of Cesme: 
Ilıca Beach
Altınkum Beach
Kocakarı Beach

Pirlanta (Diamond) Beach

Boyalik Beach
Manal Beach
Guvercinlik Beach
Delikli Beach
Çark Beach
Kucuk Plaj Ilica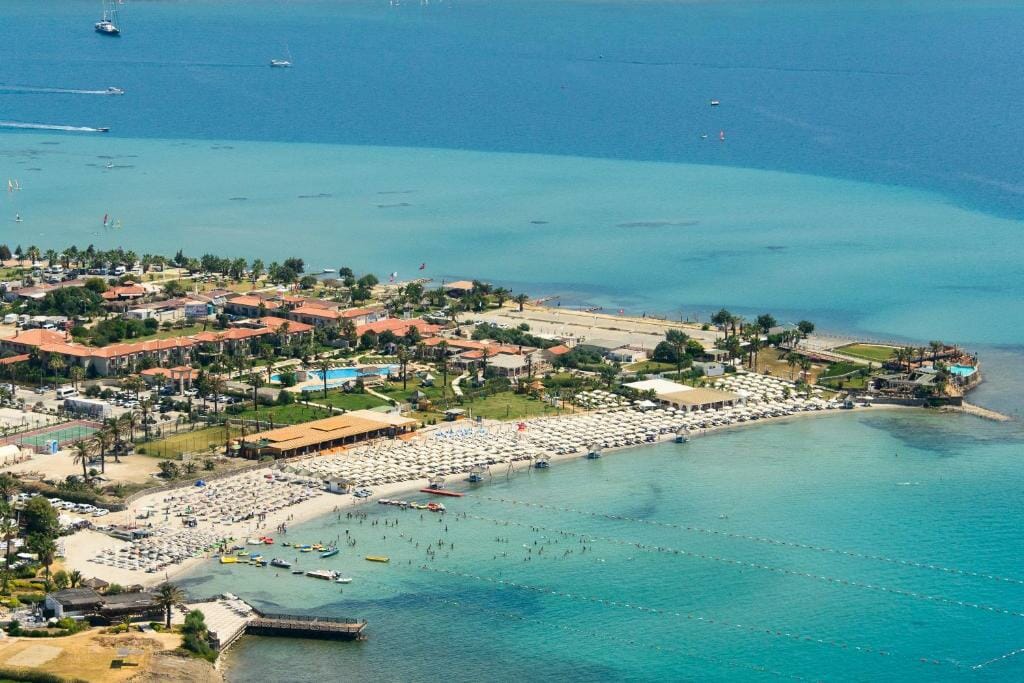 Alternatively, beach clubs are also increasingly popular. As mentioned previously, you need to pay for admission and may spend the rest of the day there. Locals adore them, and they are pretty popular on the Çeşme peninsula since they require little preparation. Everything you could need is accessible on these beaches, and they are pleasant.
They are Çeşme's favorite with hosting many renowned DJs.
These are among the most popular and well-rated beach clubs of Cesme.
Quente Beach Club 
OM Paparazzi Beach 
Sera Beach

 
Beach Clubs of famous hotels in Cesme / Alacati. They welcome their guests with stylish and comfortable services:
Sheraton
Altınyunus
Babaylon

 
Popular private beaches clubs among the best club beaches of the Çeşme peninsula are below. Celebrities and young people frequently visit them:
Fly-Inn Beach Club
Cove Aya Yorgi
Sommer Klein Beach Club

 
The entrance fee to these beaches is around 250 to 400 TL.
Other beach clubs with a reduced fee and less comfortable facilities can also be picked if you have a reduced budget:
Sole&Mare Beach Club
Rise Alacati
Before Sunset Beach
Plage Isolée
Spiaggia Grande Beach
Beach of Momo