Interested in visiting the Turkish islands? First of all you should know which one you want to see, and how you can reach it.
Find below a list of the 15 most visited and most touristic Turkish islands in Turkey. They are attractive because of there easy access but also the amazing landscape and activities they provide. Let's see what they are.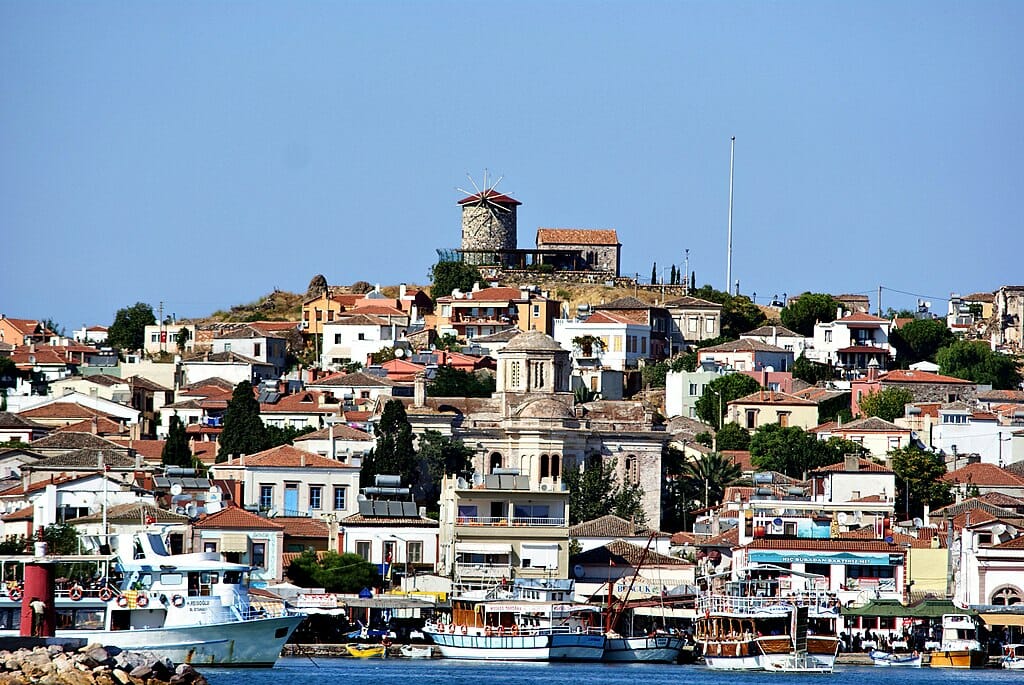 Cunda Island, located in the northern Aegean, is connected to and quite near to Ayvalık. You can visit Cunda Island at any time of year, but the best time to come is in the spring. Furthermore, following a half-day journey, you may complete your Cunda tour altogether. Cunda Island stands out as one of Ayvalık's pearls, thanks to its peaceful residents, clean sea, and natural beauty. 
How to go: Cunda Island can be accessed by road from the Ayvalık district in terms of transportation. You can easily drive from Ayvalık center to Cunda in 25 minutes if you have a car. If you do not have a personal car, you can take one of the buses, taxi, motor, or taxi routes from Ayvalık center.
See the best hotels in Cunda Island on Booking.com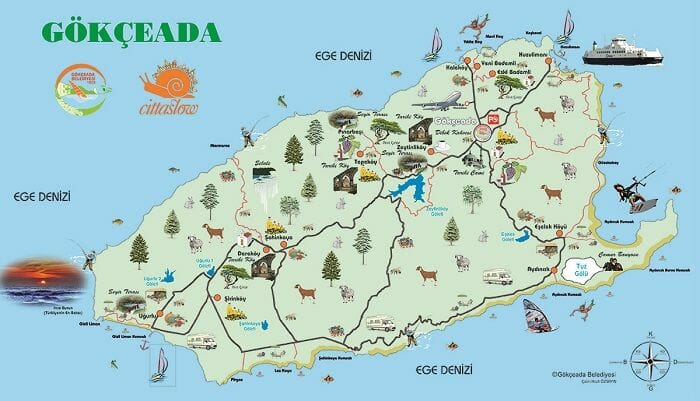 Gökçeada, also known as Imbros, is Turkey's biggest island, and it is a district of Çanakkale. Gökçeada is a popular tourist destination thanks to its protected natural environment, low population density, and several beaches. 
How to go: Driving would be the most sensible option since there are no direct flights to Gökçeada. On the other hand, Summer is the best season to visit the island. In Gökçeada, the sea season begins in June and lasts until September. Lastly, Aydıncık Beach, with its 1200-meter-long beach and golden sands, is the most famous beach in Gökçeada.
See the best hotels in Gokceada Island on Booking.com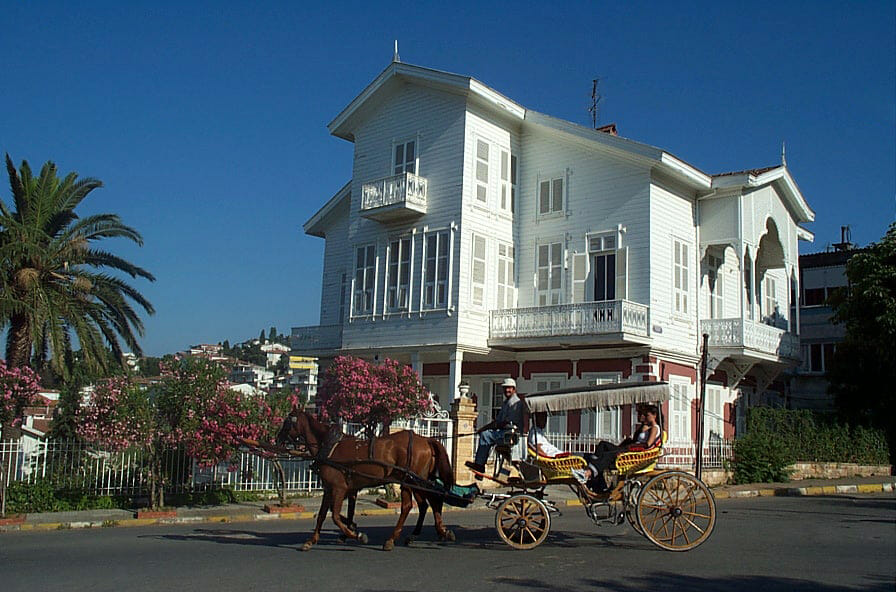 Büyükada, one of the Prince Islands' gems, manages to charm both residents and visitors with its magical ambiance. The ideal time to visit Büyükada, located in Marmara and connected to Istanbul, is during the spring and summer months. There are lots of sites to visit in Büyükada since it is a unique place with rich historical structures. Furthermore, a bike trip is one of the tops suggested activities when visiting the island. Büyükada, with its island breakfast, historical buildings, and green surroundings, is a great choice for anyone looking to escape the crowds of Istanbul and enjoy a delightful island vacation.
How to go: To access the island, you just need to take the ferry from one of Istanbul's pier, either Kabatas or Kadikoy.
See the best hotels in Buyukada Island on Booking.com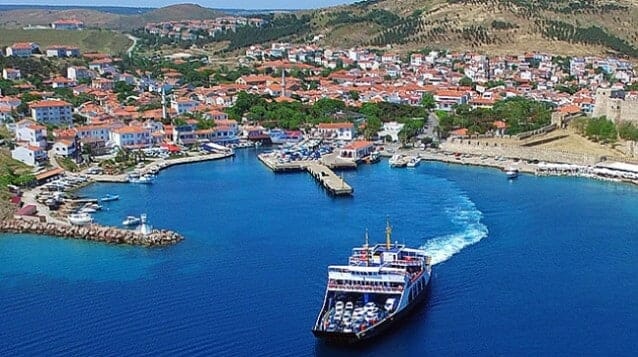 Bozcaada, one of Çanakkale's districts, is Turkey's third biggest island. Bozcaada is a settlement where Turks and Greeks have coexisted for generations. Since the island is quite small, you can walk anywhere you want. On the other hand, you can do a complete tour of Bozcaada with a variety of options. Bozcaada Windmills and Polente Lighthouse are must-see attractions in Bozcaada, as well as Virgin Mary Church, Ayazma Monastery, Historical Turkish District, Historical Greek District, Ayazma Beach, Aquarium Bay, and many more sites.
How to go: You can access the Island by ferry through the Canakkale pier.
See the best hotels in Bozcaada on Booking.com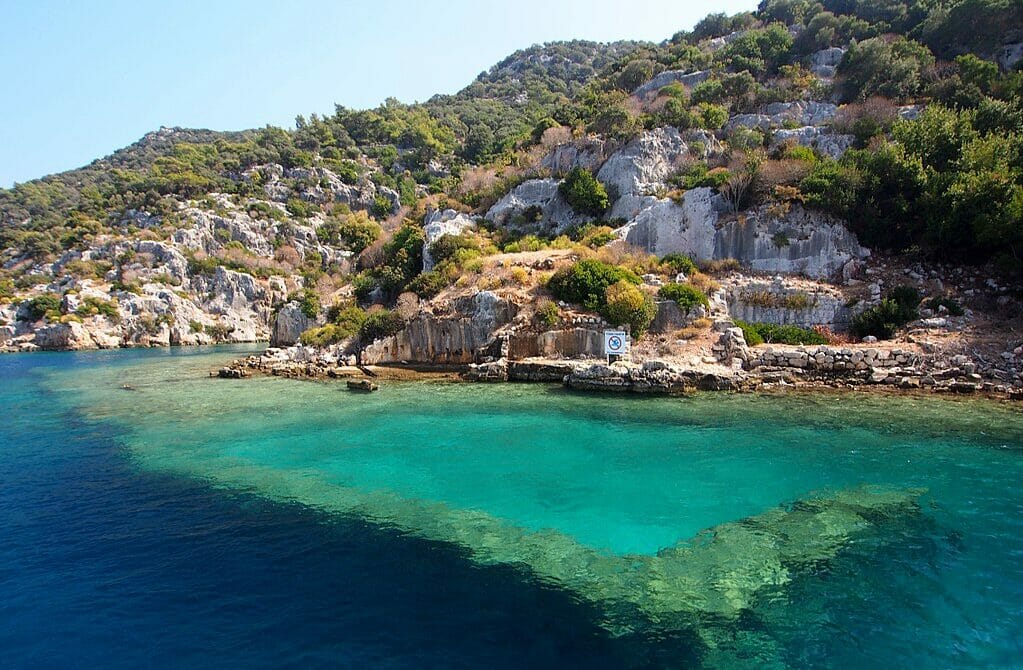 Kekova is an island in Antalya's Demre district, close to Kas, one of Turkey's touristic paradises. The most notable feature of the island is the Kekova Sunken City. The sunken city attracts a large number of tourists every year. If you come to Kekova Island, you can enjoy the enchanting nature view to the fullest while having your meal against the sea at the restaurants in Üçağız and Kaleköy.
How to go: Kekova Island, which is known for its ancient ruins and sunken city, is inaccessible by land. However, daily boat cruises are available to get you there. You can take a ferry from Kas pier and access Kekova Island in 3,5 hours or from Demre pier and access Kekova Island in 30 mins.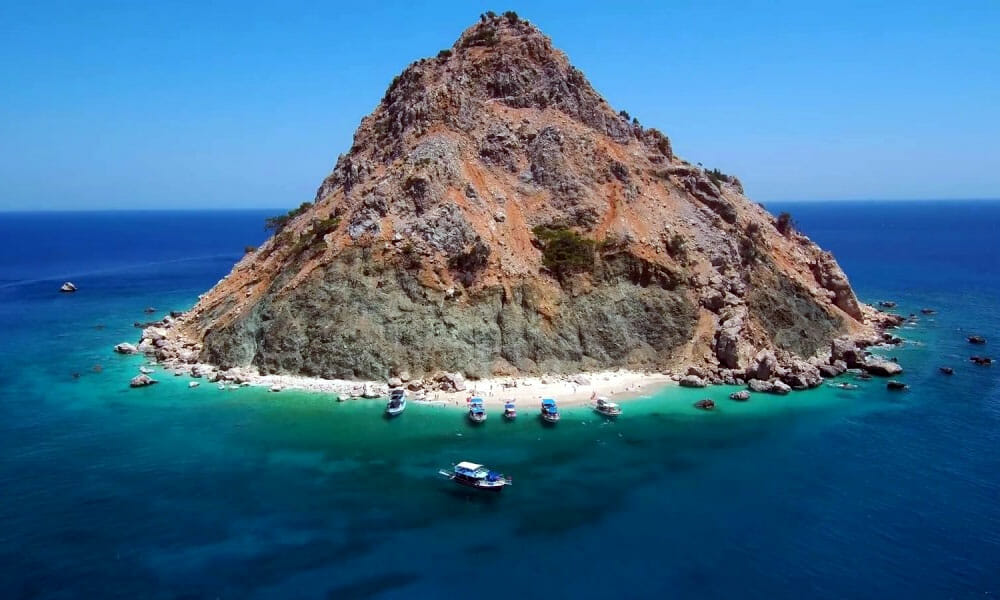 Suluada is a Mediterranean island located opposite Adrasan, a tiny village in Antalya's Kumluca district. With its natural beauty, white sand, and turquoise ocean, Suluada is often known as the Maldives of the Mediterranean. Nevertheless, it certainly merits the title of "Turkey's Maldives". One of the Suluada sea characteristics is that the clean water that flows from the island has been thought to be therapeutic throughout ancient times. Thus, it is advised that you drink the water here, especially if you have kidney stones. Suluada that has recently gained popularity is one of the few sites in Antalya that has remained untouched.
How to go: If you wish to get to Suluada, you must take a boat from Adrasan pier.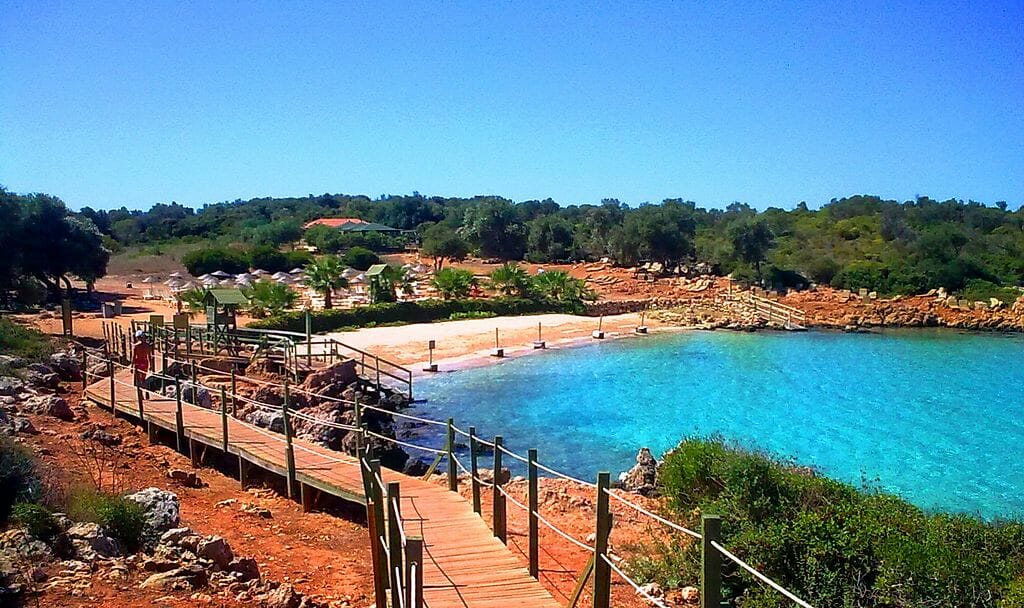 Sedir Island, also known as Kedrai Ancient City, is a renowned tourist spot in the Ula district of Muğla. Sedir Island, with its golden yellow fine sand Cleopatra Beach, is one of the region's most spectacular destinations. This legend inspired the island's name, where it is thought that the last Hellenistic queen of Ancient Egypt, Cleopatra, and the Roman Commander, Mark Antony, swam together. Sedir Island, with its stunning bays and unspoiled nature, is one of the islands you must see when visiting Muğla.
How to go: The Dalaman airport in Muğla is one of the nearest transportation choices to Sedir Island. You can reach the island by boarding the MUTTAŞ or HAVAŞ Marmaris shuttles from the Dalaman Airport. To go to the island, you can take a boat cruise to the island, which departs from the Akyaka coast, after arriving at Çamlı Pier. 
8. Avsa Island, Balikesir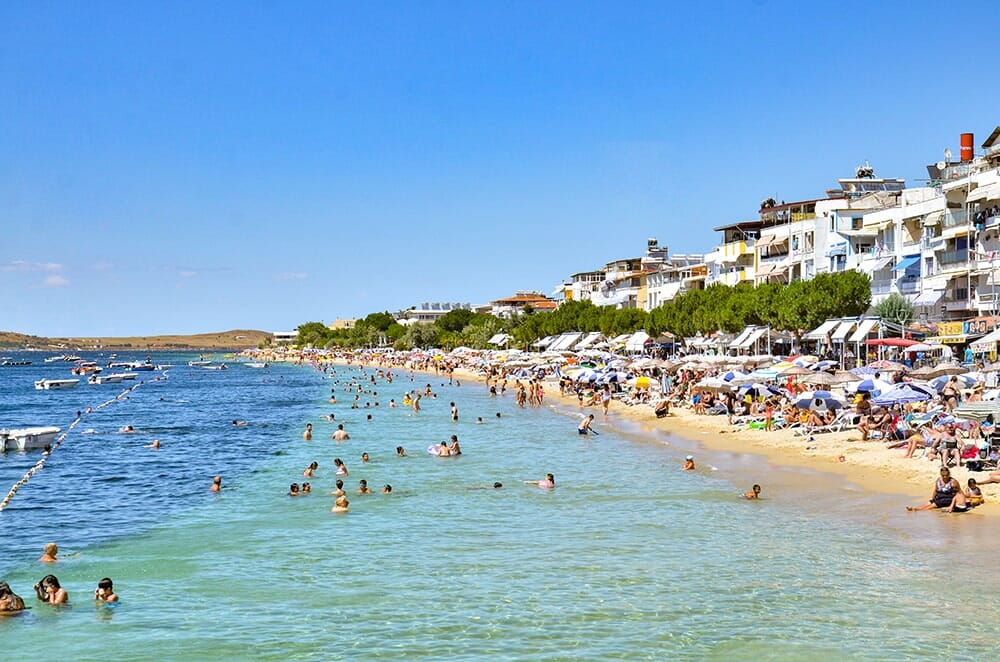 Avşa Island, a settlement in Balıkesir's Marmara district, is located 11 kilometers from the district center. Avşa Beach is one of the most well-knowns of Avşa Island's several beaches. Altınkum Beach, on the other hand, is also among the island's most popular beaches, thanks to its shallow sea and golden sand. If you want to enjoy a one-of-a-kind experience here, we recommend visiting the Büyüklübağ and Bortaçina vineyards, which create the island's signature wines.
How to go: If you wish to go to the island from Istanbul, the quickest IDO ferry services depart from Yenikapı, Bostancı, and Avcılar and take 3 hours in total.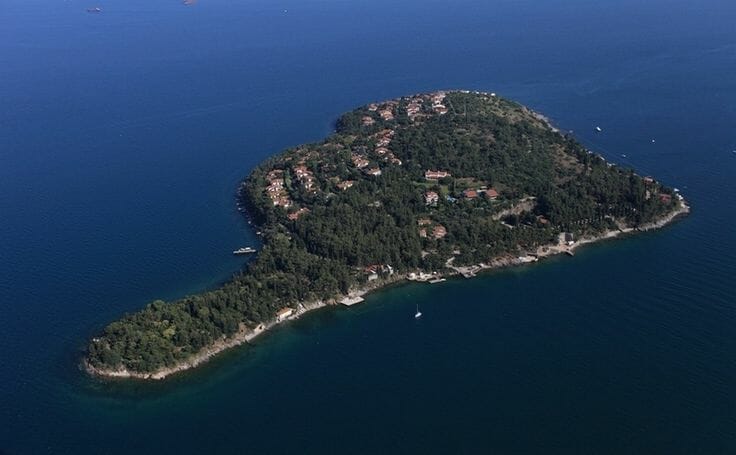 Sedef Island is the smallest inhabited island in Istanbul's Princes' Islands. If you wish to swim on Sedef Island, you can go to one of three beaches: Sedef Island Beach, Club Ada Sedef Beach, or Elio Sedef Beach. Since the majority of the island is privately owned, the number of sites to visit is restricted. However, if you are on vacation on the nearby islands during the spring and summer, you may stop by Sedef Island and broaden your vacation circle. You may also visit the island's beaches, restaurants, and entertainment venues, which are only 10 minutes away from Büyükada.
How to go: Ferries departing from Kartal and Bostancı through Istanbul can take you to the island.
10. Kalem Island in Dikili, Izmir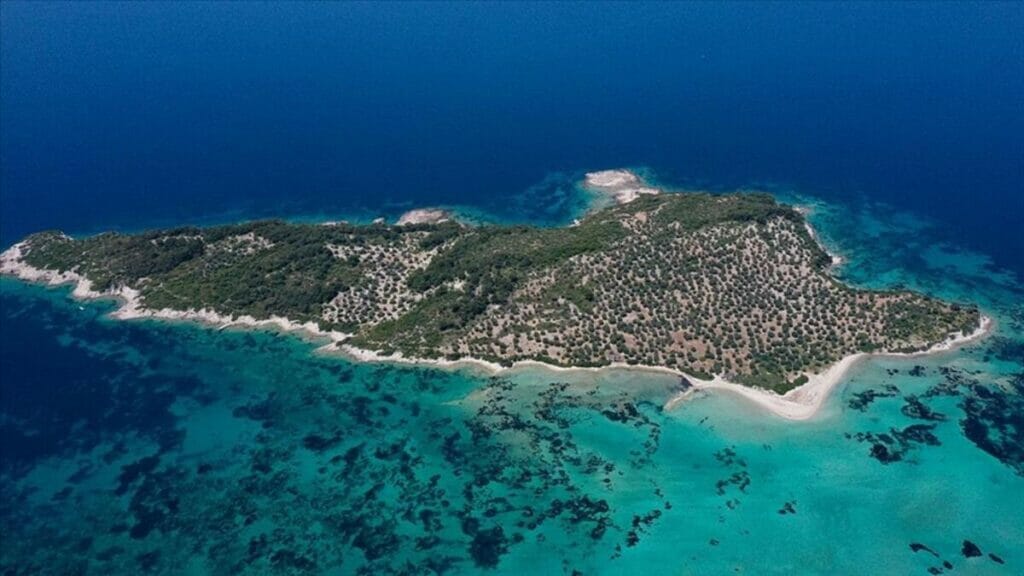 Kalem Island, called the "Pearl of the Aegean," is home to Turkey's first and only island hotel in Izmir's Dikili district. The island is only 450 meters from the nearest land point and is located off the coast of Bademli Village. Oliviera Resort, Turkey's only island hotel, is generally preferred by couples on their honeymoon. However, if you wish to stay on the island and enjoy the natural beauty, you may do so. 
The island is one of the natural paradises you should definitely see when you come to Izmir. It is intertwined with nature and hosts numerous historical treasures among olive trees. At the same time, Hanımın Koyu and Pissa Beach are spots that can be visited.
Check out Olivera Resort Hotel on Kalem Island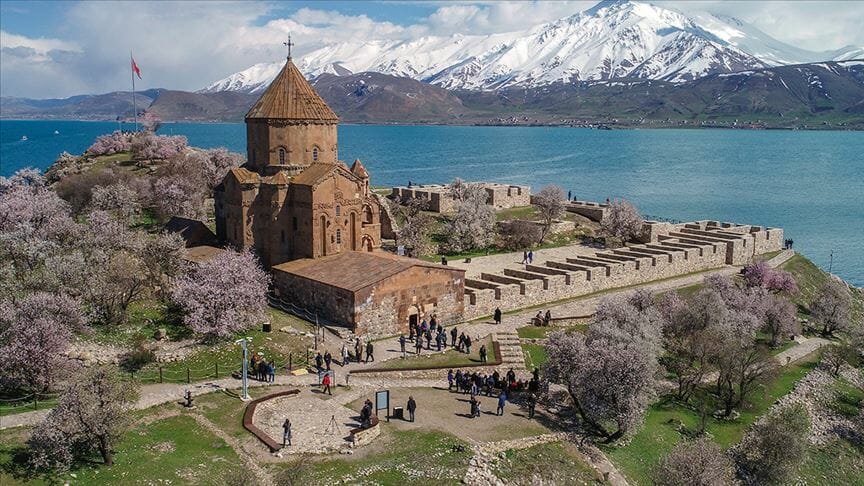 Akdamar Island is located in the Gevaş district of Van. Akdamar Island is one of four islands in Lake Van, which is Turkey's largest lake. The history of the island comes from the Armenians. There is also an Armenian church left over from the Armenians on the island. The church attracts a large number of tourists that come to the island to see it. You may get to the island, 47 kilometers from Van's city center, through frequent sea buses. 
As there is no hotel on the island, you can end your visit after seeing the historical Armenian church, which is over a thousand years old. In general, Akdamar Island is one of the islands worth seeing in Turkey since it has a beautiful natural environment.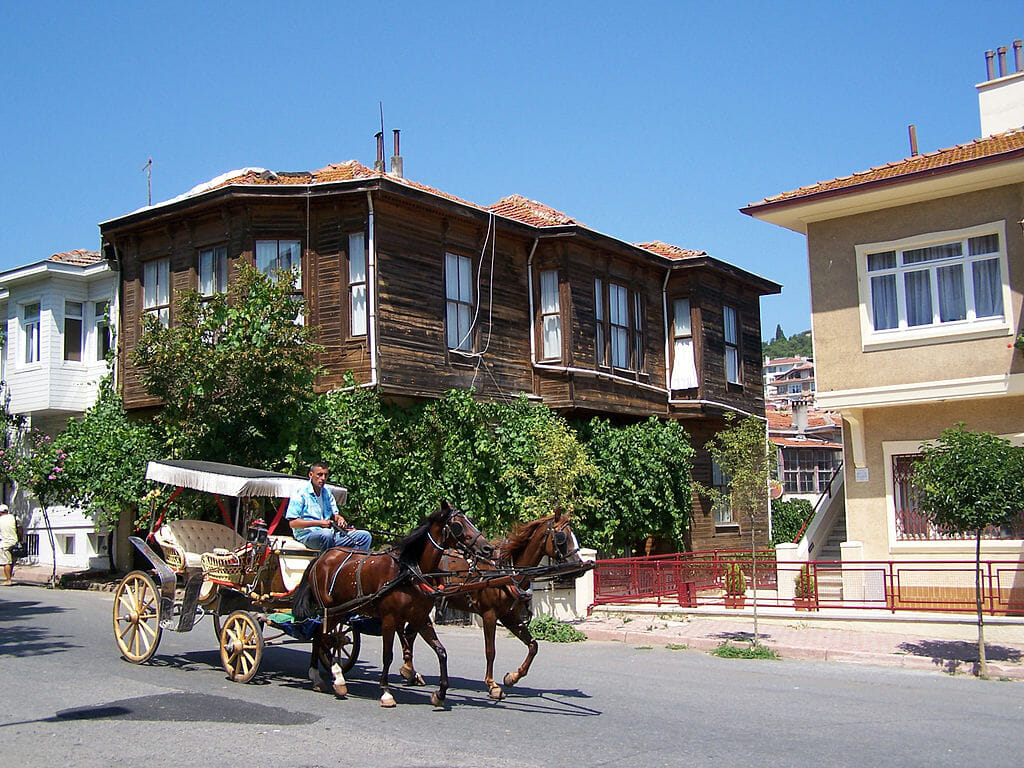 Heybeliada is one of Istanbul's Prince Islands, located in Turkey's Marmara Region. It's situated between Büyükada and Kınalıada. The island has the largest green space of any of the Prince Islands, and it is highly oxygen-rich. Heybeliada, which gets spring rains occasionally, is best visited in April and May. If you enjoy being in touch with nature, traveling the island on electric vehicles or bicycles will be a fantastic experience for you. On the other hand, Aya Yorgi Cliff Monastery, Aya Nikola Greek Orthodox Church, and Heybeliada Sanatorium are among the must-see attractions. In addition to these, Heybeliada is preferred by both adults and families with children with its beaches such as Ada Beach Club, Değirmenburnu Beach, etc., gorgeous sea and beach facilities.
See the best hotels in Heybeliada Island on Booking.com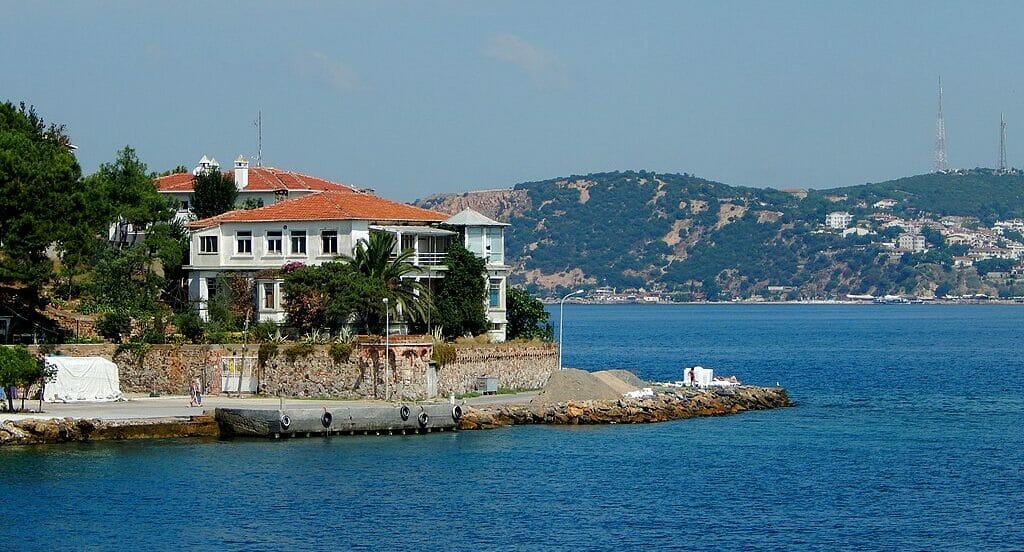 Burgazada is one of the nine islands that comprise the Prince Islands in the Marmara Sea. If you want to go to the island via Istanbul, you can reach Burgazada by ferryboats from Bostancı, Eminönü and Kadıköy ferry ports at the scheduled ferry hours. You may visit the island between April and August, which are considered the best months to visit. We recommend that you visit the Sait Faik Abasıyanık Museum, which is among the prominent places in Burgazada, as well as the residence of Sait Faik Abasıyanık, one of the most significant writers of Contemporary Turkish Literature. Further, if you wish to swim at Burgazada, several options include Burgazada Public Beach, Kalpazankaya Beach, and Düşler Beach.
See the best hotels in Burgazada Island on Booking.com
14. Marmara Island, Balikesir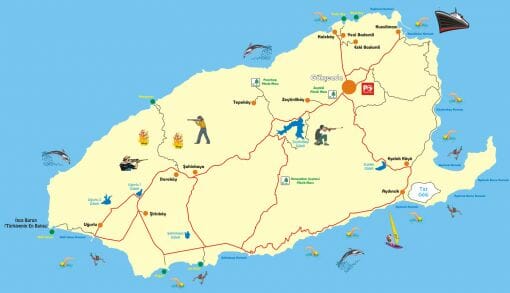 Marmara Island, located southwest of the Sea of Marmara, is the largest of the Marmara Islands and is connected to Balıkesir. Among the locations you can visit in Marmara Island are Çınarlı Village, Saraylar Village, Topağaç Village, Asmalı Village, and Gündoğdu Village, which are among the island's major villages and settlements. As for the sea, tourists commonly favor Çınarlı Village Beach, Şifalı Su Beach, and Manastır Beach.
How to go: Marmara Island is easily accessible by sea bus. Sea buses depart from Istanbul Bostancı and Yenikapı constantly. The trip from Bostancı to Marmara Island takes about 3.5 hours. 
See the best hotels in Marmara Island on Booking.com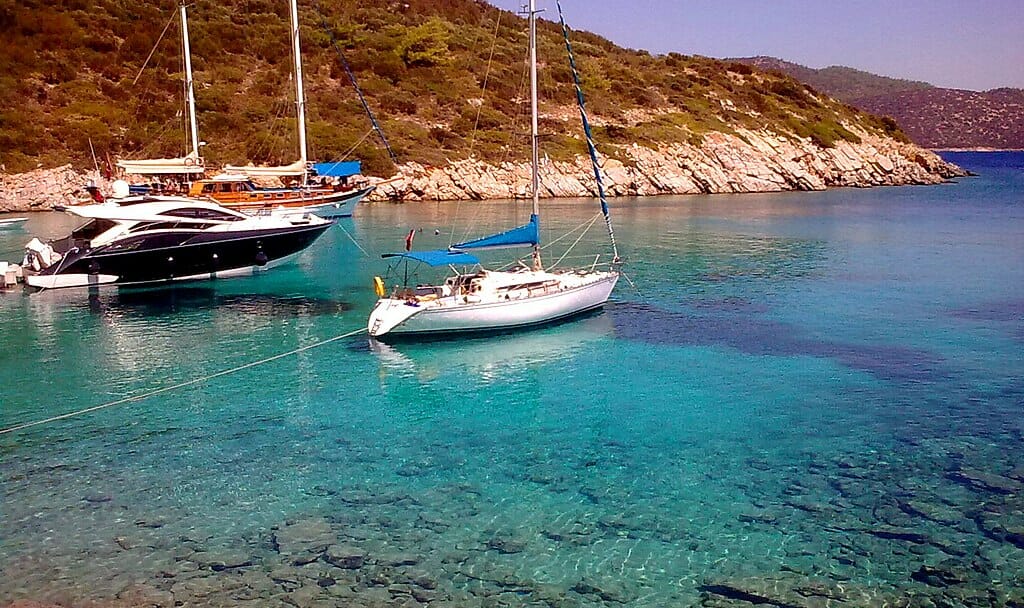 Orak Island is a small island in Muğla province's Bodrum district. It is in the east of Bodrum. With Orak Island boat trips, you can view Tavşan Burnu Bay, Alman Koyu, and Kızılburun Bay. Moreover, you may rent a private boat for a day and see every shade of blue, as well as get lost in its wonderful sea and nature. Furthermore, one of the essential things contributing to the island's popularity is the availability of boats and diving ships.
How to go: Since Orak Island is one of the places of Bodrum that cannot be accessible by land, it can only be reached by boat. Additionally, a boat excursion is the greatest thing to do on Orak Island.