Kas offers various alternatives that you can choose for your holiday with its beaches and bays.
The beaches in Kas are among the gorgeous seas you may swim in, not only in this region but also in Turkey, because of their clean seas and a landscape intertwined with nature.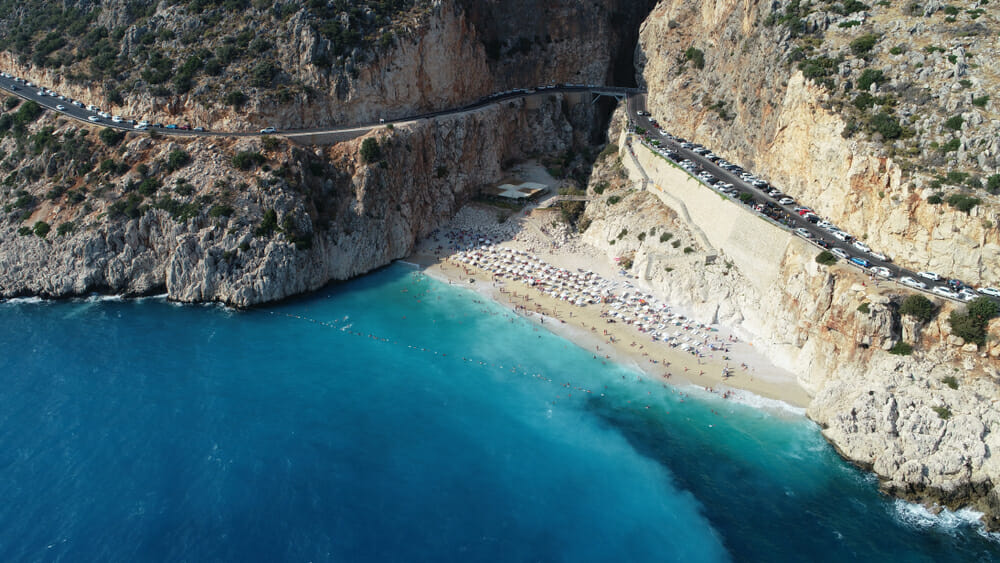 Kaputaş Beach, also called "Turkey's Maldives", is known as the most popular beach in Kas.
Due to its geological structure, this lovely beach is also known as "Kanyonağzı Beach," and is located 20 kilometers from Kas and 7 kilometers from Kalkan.
On the other hand, you must descend 190 stairs to reach Kaputaş Beach, with its deep blue water and stunning landscape.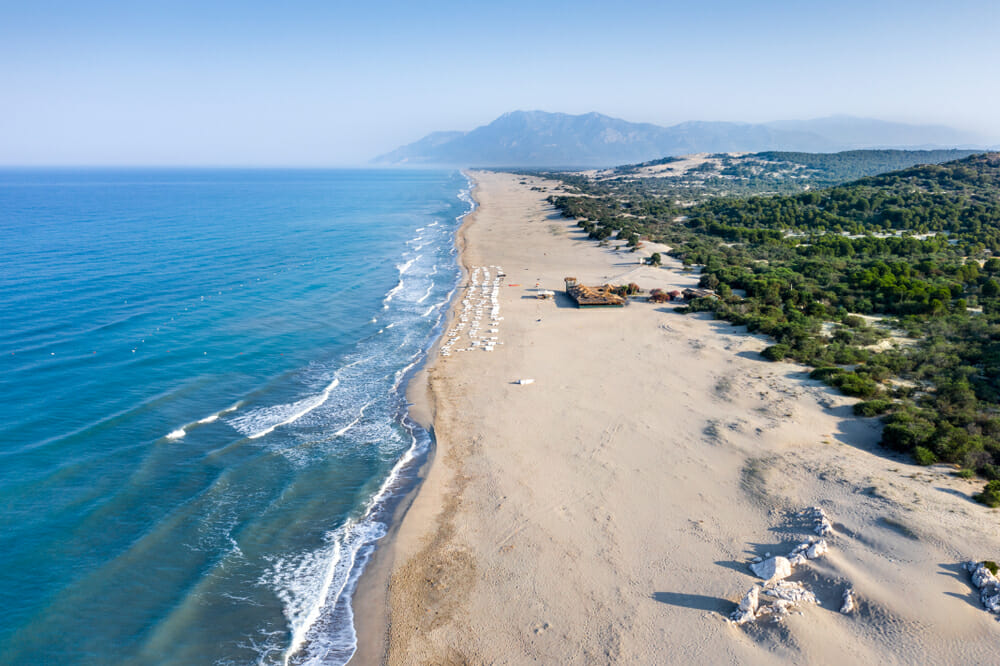 The ancient city of Patara gave its name to Patara Beach, which is located within the ancient city.
This sea, which is shallow and mild, is an excellent choice for warm-water enthusiasts. Patara Beach is also easily accessible, with minibusses departing from various locations around Fethiye and Kas.
The distance between Patara Beach and Kas's city center is 45 kilometers.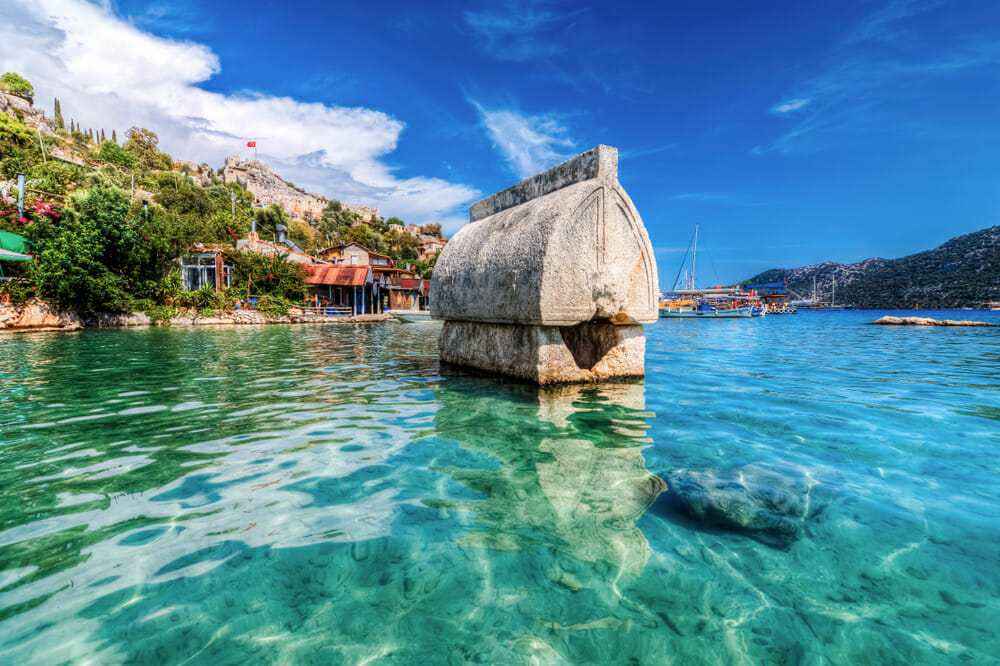 Kekova, whose water is clear at every point, is one of the seas that you must pass through on your way to Kas.
At the same time, Kekova includes Üçağız Village, Simena (Kaleköy), and Batıkşehir, which can be reached in about 1 hour and 30 minutes by boat from Kas.
In addition to swimming, you can see the historical beauties of Kekova by taking a boat tour, or you can dive with the diving teams if you wish.
Therefore, Kekova is a place that will add meaning to your holiday in every sense.