The historic city of Kekova is situated in Antalya's Demre district. It is located on Kekova Island's southern tip. Since the structures, homes, baths, and cisterns from the Ancient Roman period can still be seen now, this city draws both domestic and foreign tourists during the summer.
Kekova Sunken City Story by M.S.. It starts with its submersion under water as a result of an unexpected earthquake in the fourth century. Simena, the then-capital of Antalya, is also destroyed by this earthquake. One of the most well-liked tourist destinations nowadays is the submerged city of Kekova. Visitors typically like taking boat trips over the submerged metropolis and scuba diving within it.
How to Go to Kekova Island?
Kekova Island is located in the Mediterranean Sea, off the coast of Turkey. It is about 14 kilometers southwest of the town of Demre (ancient Myra).
The island is small, with an area of about 4.5 square kilometers. It is uninhabited, but there are a few small villages on the nearby mainland.
Kekova Island is known for its sunken city. The city was once located on the mainland, but it was submerged in a series of earthquakes in the 2nd century BC. The ruins of the city can still be seen today, and they are a popular tourist destination.
In addition to the sunken city, Kekova Island is also home to beautiful beaches, clear waters, and stunning scenery. It is a popular destination for swimming, sunbathing, and boat tours.
How to go to Kekova by plane? To travel with the airline, use the airports in Antalya or Dalaman. If you want to travel to Kekova from Antalya, you must fly to Antalya Airport, which is 175 kilometers away.
How to go to Kekova by bus? The most affordable option is the bus. The closest bus stop to Kekova, if you're traveling by bus, is in Kas. There is no minibus, however, it is possible to take a taxi from Kas Bus Station to Kekova.
What to See and Do in Kekova in Antalya
This is the number one activity to do in Kekova Island. Indeed, the waters of Kekova Bays are some of our nation's most stunning, clearest, and turquoise. Additionally, there are daily boat cruises in this area. The Kekova boat excursion often begins in the Üçaz Village of Antalya's Demre district. On the Kekova boat excursion, especially during the blue voyage, there is no set route. Your path is shaped by any bays you specifically request to see, with a little help from the skipper.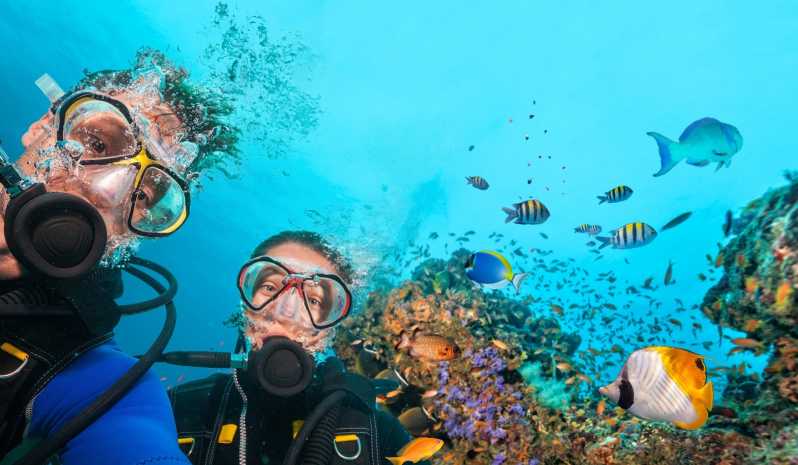 Kekova, one of the most significant diving locations in the Mediterranean Sea and Turkey's diving mecca, features more than 30 dive sites that are appropriate for divers of all experience levels.
Professional guides accompany divers as they dive, providing information on the dive site before the dive. You will discover a distinct environment throughout the dive thanks to the numerous contemporary shipwrecks, antiquated amphoras and anchors, sizable underwater caverns, rocky bangs, walls, and seagrass meadows.
You should include this activity in your holiday schedule to ensure a memorable and enjoyable experience.
3. Discover the ancient city ruins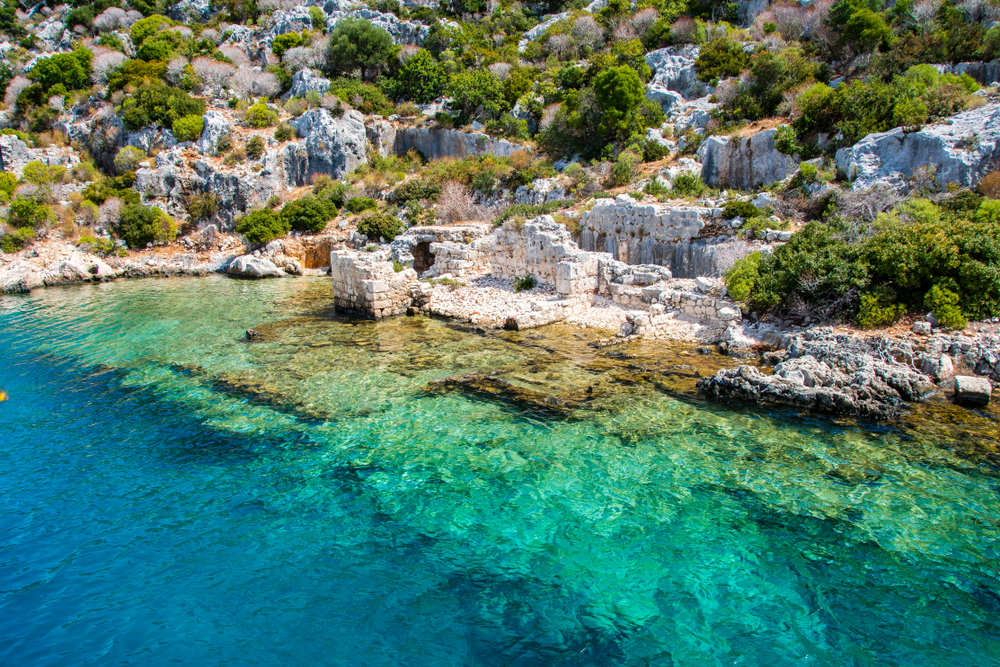 This area, which is home to Simena Ancient City and Kekova Island, is perfect for those who want to discover the sea and those who wish to go back in time.
The Simena Ancient City is situated beside Kekova Island in a little settlement known as Kaleköy. Simena, well-known for its Lycian ruins, rock tombs, and lighthouse, astounds tourists with the wealth of its past and present.
With the help of the information in this book, you may make the finest vacation plans and take in Kekova Simena's captivating atmosphere.
4. Swim in the Tersane Bay
On the western side of Kekova Region, where history is pervasive, is Tersane Bay in the Demre district.
With historical artifacts on its coast and in the water, the bay—which serves as the mooring location for excursion and tour boats leaving from Kaş, Demre, and Üçaz, allows you to experience swimming in the center of a mythical world like no other.
Tersane Bay in Kekova is the sole swimming area; you may choose to land there. One of the few locations on earth where you can simultaneously observe natural beauty and historic city remains is Tersane Bay.
5. Kekova Sea Canoeing Tour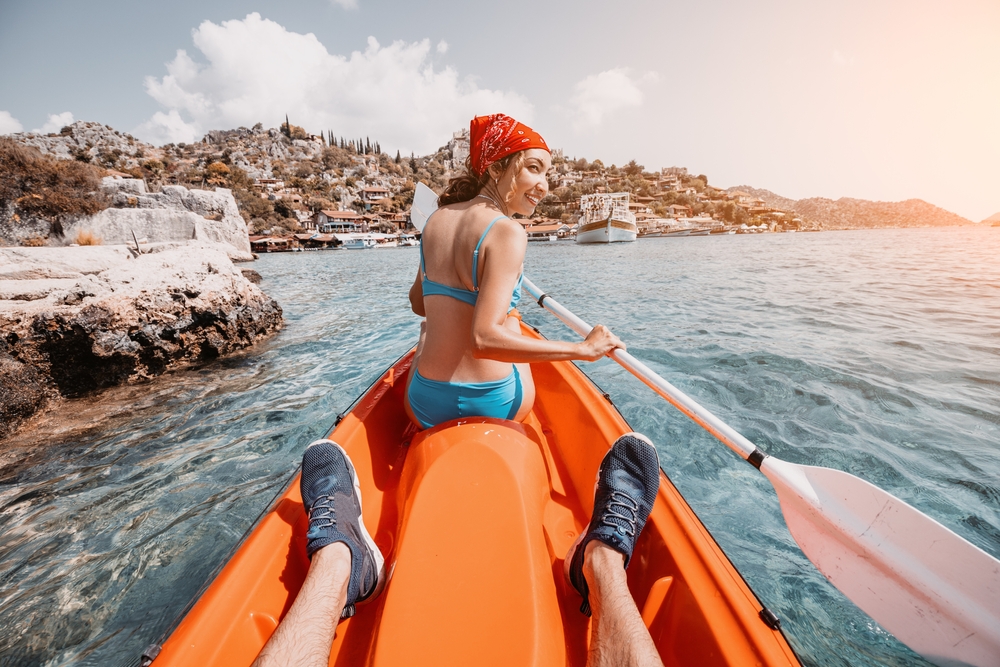 The Kekova protected area is one of the best locations for sea canoeing. Canoeing is a well-liked hobby in Turkey. The canoe journey begins in the town of Üçaz, in Kekova's inner harbor. On this fantastic canoe journey, you will travel to Kekova, a city that can only be viewed from the sea.
In addition, this tour will allow you to enjoy nature in its entirety while enabling you to explore the remains of Simena up close.