Pamukkale is a natural area on the UNESCO World Heritage List. The region is also well-known for its travertines and its thermal hotels.
Pamukkale is one of the few geothermal energy hotspots not only in Turkey but also in the world. Its therapeutic waters are utilized as a cure for various diseases. Therefore, thermal hotels in Pamukkale are among the most popular destinations since they are both luxurious and beneficial in terms of health.
1. Hierapark Thermal & Spa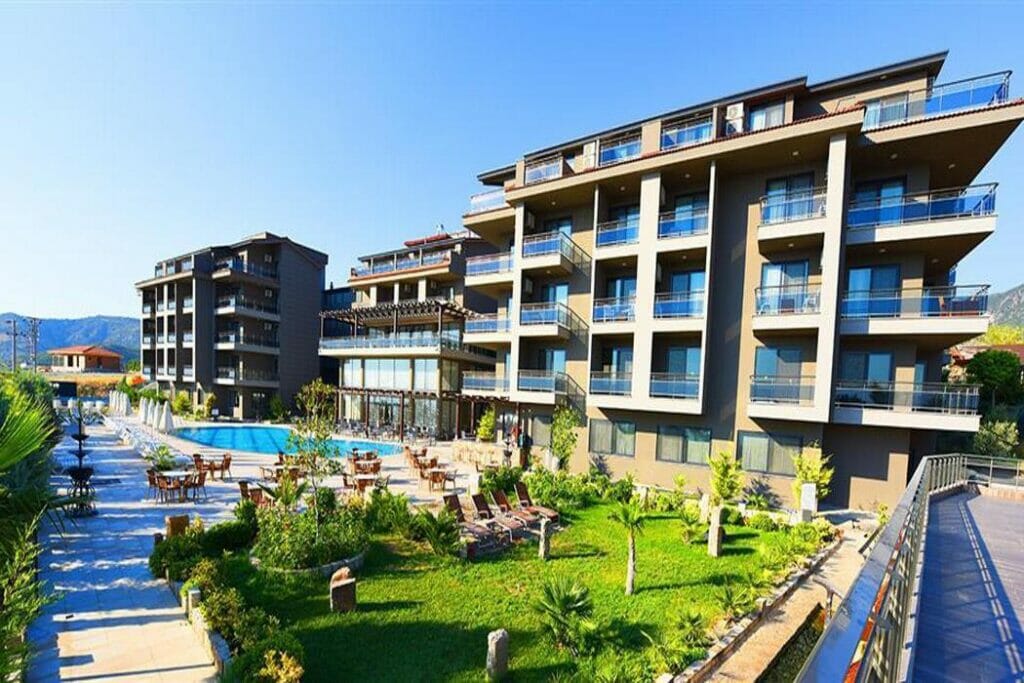 The 4-star Hierapark Thermal & Spa Hotel serves its guests with its friendly staff in Pamukkale/Karahayıt. It stands out with its spa service with its healing waters. Additionally, there are steam room, indoor pool, sauna, Turkish bath and massage services in the SPA area of the resort. The hotel operates to maintain the therapeutic effects of thermal waters, which is an essential component of health tourism.
Considering the children as well, Hierapark Thermal & Spa Hotel also provides a children's pool and aquapark services for children. Located 5 km from Pamukkale Travertines, 5 km from Hierapolis Ancient City, and 14 km from Laodikeia Ancient City, the hotel also draws attention with its central location.
2. Colossae Thermal Hotel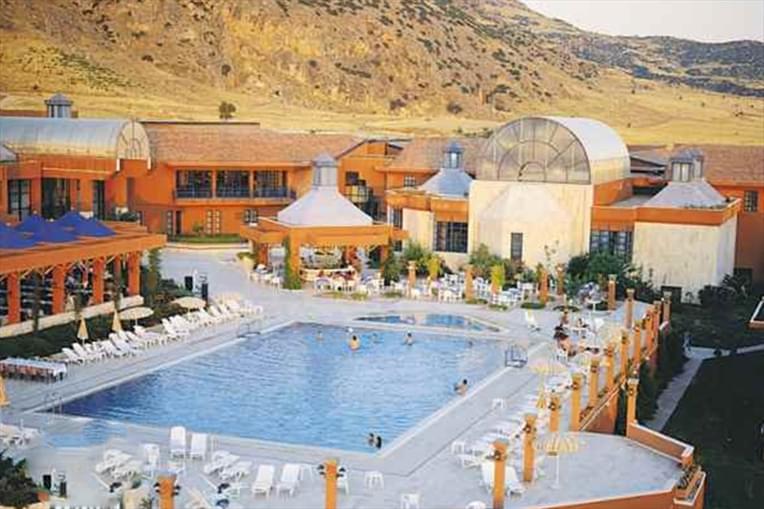 As a 5-star holiday resort, Colossae Thermal Hotel aims to offer its visitors a relaxing vacation. The hotel features healing waters that have a therapeutic effect on rheumatic and some neurological diseases. Moreover, it embraces the idea of a calming and regenerative concept with its thermal services.
On the other hand, Colossae Thermal Hotel provides an environment for almost all sports activities with its unique garden. The hotel offers many services such as football, basketball, volleyball, field tennis, squash, table tennis. Colossae Thermal Hotel sets an example for the nearby hotels by being both animal and environmentally friendly. Located in Karahayıt, the resort is 22 km from Denizli city center and 75 km from Denizli Cardak Airport.
3. Richmond Pamukkale Thermal Resort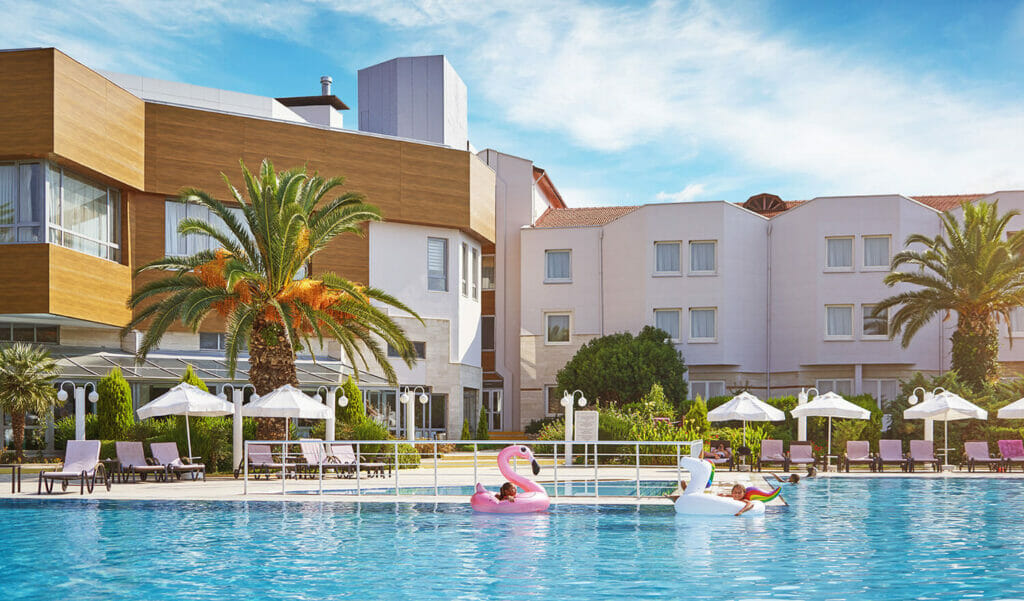 Richmond Pamukkale Thermal Resort provides service as a 5-star hotel in Pamukkale/Denizli. While the hotel operates with 315 rooms suitable for various needs, it also offers its visitors both a pleasant and beneficial holiday with its health-filled thermal waters. It enables its guests to be spiritually and physically rejuvenated. Richmond Pamukkale Thermal Resort serves with half board and full board concepts.
In addition to the thermal water service, it provides in its indoor pool without being subjected to any chemical treatment. Richmond Pamukkale Thermal Resort also offers many massage treatments in the SPA center. The hotel also has a fitness center for sports lovers. Located 5 minutes from Pamukkale travertines by car, the hotel is a frequent destination for many visitors thanks to its location.
4. Doga Thermal Health & Spa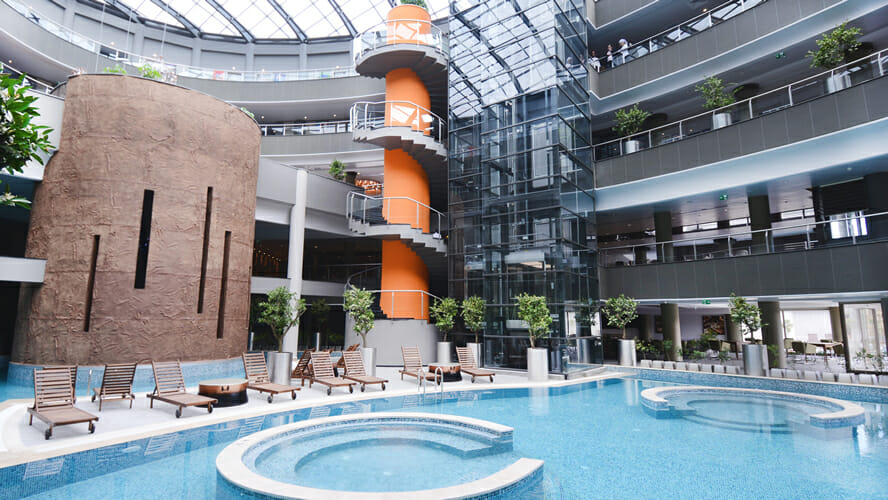 The 5-star Doga Thermal Health & Spa is a hotel that especially stands out with its advanced spa services. It is among the leading hotels of Denizli with its Physiotherapy & Health and SPA Center. Offering a healthy holiday opportunity to its visitors, the hotel also provides services with various entertainment and activity opportunities.
Besides, it is a full-fledged thermal hotel with its hammam, indoor thermal pool, outdoor thermal pool, sauna, and spa center services. With its therapeutic waters and various health services, it is also renowned as a physical therapy center. Located 5 km from Pamukkale city center, the hotel is 60 km from Denizli Cardak Airport.
5. Pamukkale Thermal Ece Hotel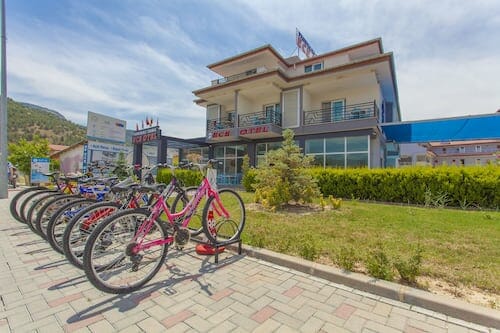 Pamukkale Thermal Ece Hotel is a thermal facility located right next to Karahayıt Springs, known for its healing waters. In addition, it is approximately 4.5 km from the Cleopatra Pools. Considering the health and comfort of its guests, the hotel is also appreciated for its beautiful scenery.
In addition to its pool with thermal water, it also has various services such as steam bath, massage, and facial care. The hotel offers its guests the chance to have a soothing holiday, thanks to its facilities including a plunge pool, private swimming pool, indoor swimming pool, Turkish bath, jacuzzi, and others. Pamukkale Thermal Ece Hotel, which provides service with its delicious morning breakfast, also gains the admiration of its guests with its spacious and comfortable rooms.
6. Pam Thermal Hotel & Clinic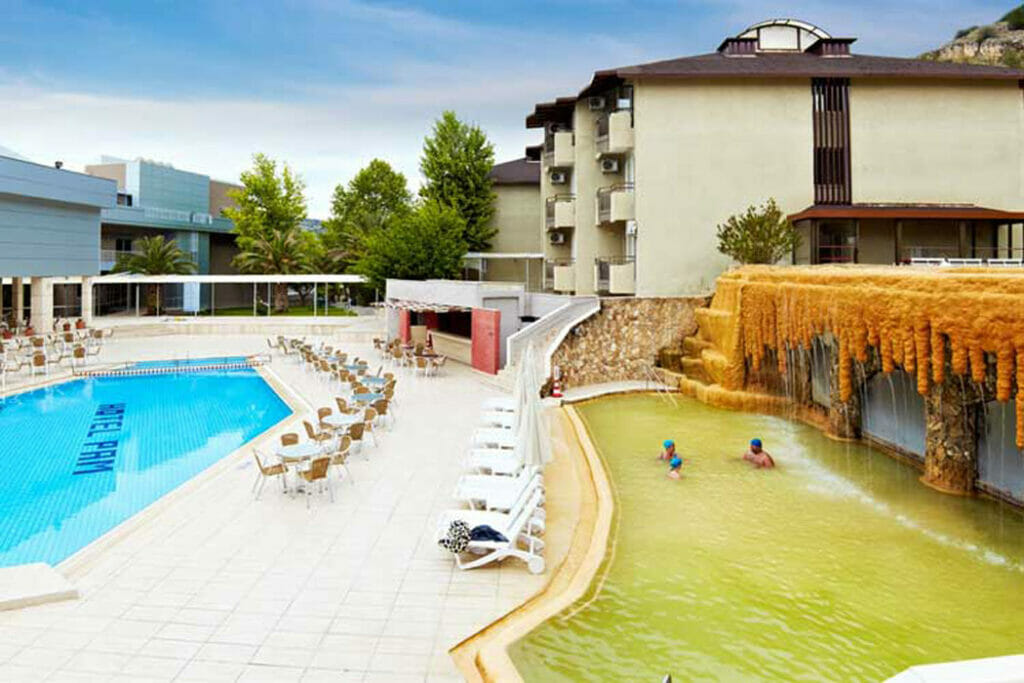 The 5-star Pam Thermal Hotel & Clinic is located in one of the tourism paradises, Pamukkale, in the Karahayıt region, which is famous for its thermal waters. In addition, the hotel offers red thermal water to welcome its guests in the best way. At the same time, it serves as the first type A medicine and rehabilitation center in Turkey. Its Nobel Physiotherapy and Rehabilitation Center is located in the courtyard of Pam Thermal Hotel.
Additionally, Pam Thermal Hotel & Clinic provides a pleasant vacation environment by offering a variety of activities such as billiards, volleyball, table tennis, mini golf, game room, and darts. And it is a fully equipped hotel that offers a variety of SPA services such as Turkish bath, sauna, massage, scrub and skincare, beauty center, and jacuzzi.
7. Herakles Thermal Hotel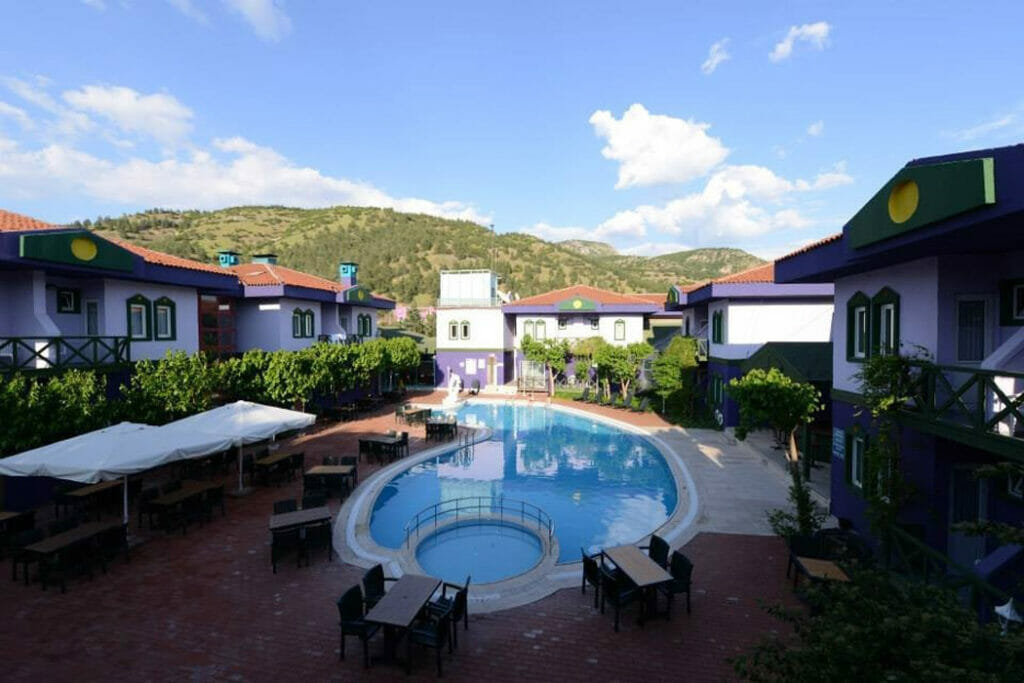 Herakles Thermal Hotel is one of the thermal hotels located in Pamukkale / Karahayıt. In addition to its healing waters, it also provides services with various physical therapy facilities. The hotel hosts many health methods such as physio & electrotherapy, medical massage, hot/cold therapy, underwater massage, paraffin, and mud therapy. Nonetheless, it takes every effort to cure its guests' diseases and ailments by collaborating with doctors, masseurs, and masseuses who are professionals in their fields.
Thanks to Herakles Thermal Hotel, you may enjoy the therapeutic waters in the thermal pool, hot spring bath, family bath, or in your rooms for 24 hours. Providing service with its terrace restaurant besides the main restaurant, the hotel also offers various treats to its guests with the concept of teatime. Located 10 minutes drive from Pamukkale Hierapolis Antique City, Herakles Thermal Hotel is also in a central location.
Did you ever try a thermal experience before? Would you enjoy to book a thermal hotel in Pamukkale? Let us know in the comments below.
Other articles related to Pamukkale:
Other articles related to hotel resorts in Turkey: