What can you do in Izmir City Center? There are plenty of activities in the big city of 4 millions people. Let us guide you!
In Turkey, Izmir is famously called the city of Keyif. Keyif means joy and pleasure at the same time. Indeed, the people of Izmir know how to relax and enjoy every moment of their life.
In this article, we will give you an idea of Izmir's way of Keyif with the most popular local and touristic things to do in town. Keep in mind that the main historical things to do in Izmir (like Ephesus Ancient Site) are outside the town and need a proper day of visit.
Let us know what other things we can add to this list in the comments below.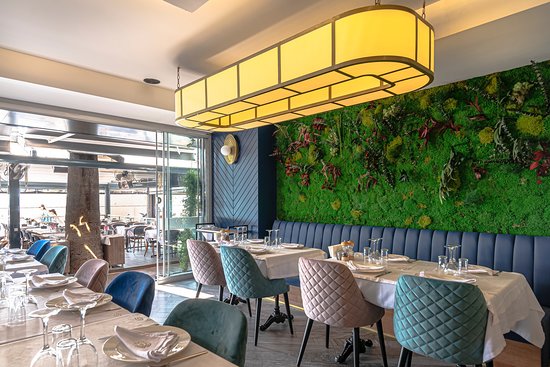 You can embrace a dinner at Alsancak where you can enjoy the sunset as well. There you can find all sorts of restaurants such as fish, steakhouse, or even pizza restaurants. Even you can be sitting with beloved ones and watching the fantastic view.
2. Walk by the Sea at Konak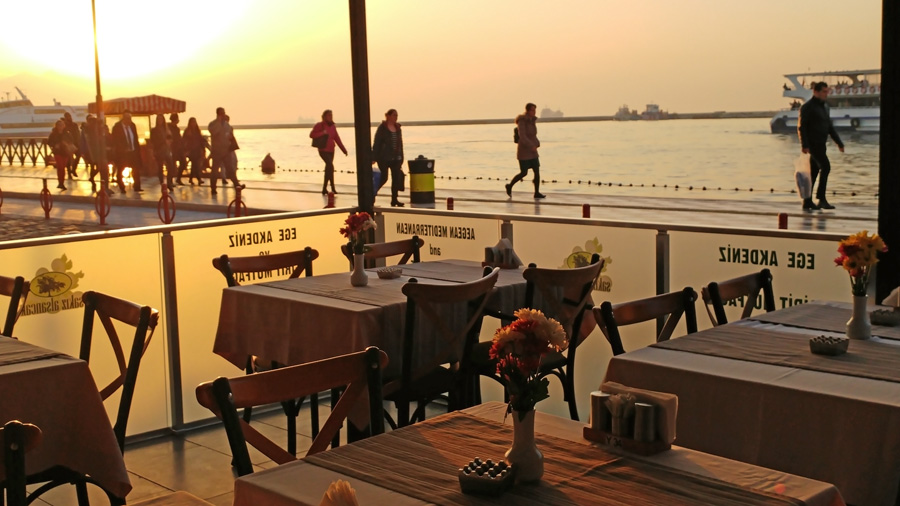 It's possible to walk by the sea at Konak, ride a bike, watch street artists, and sometimes confront fortune-tellers who approach to talk. Konak is also the place where you can Clock Tower Square at its center. It would be best if you had a picture in front of it.
3. Shop in Kemeralti Market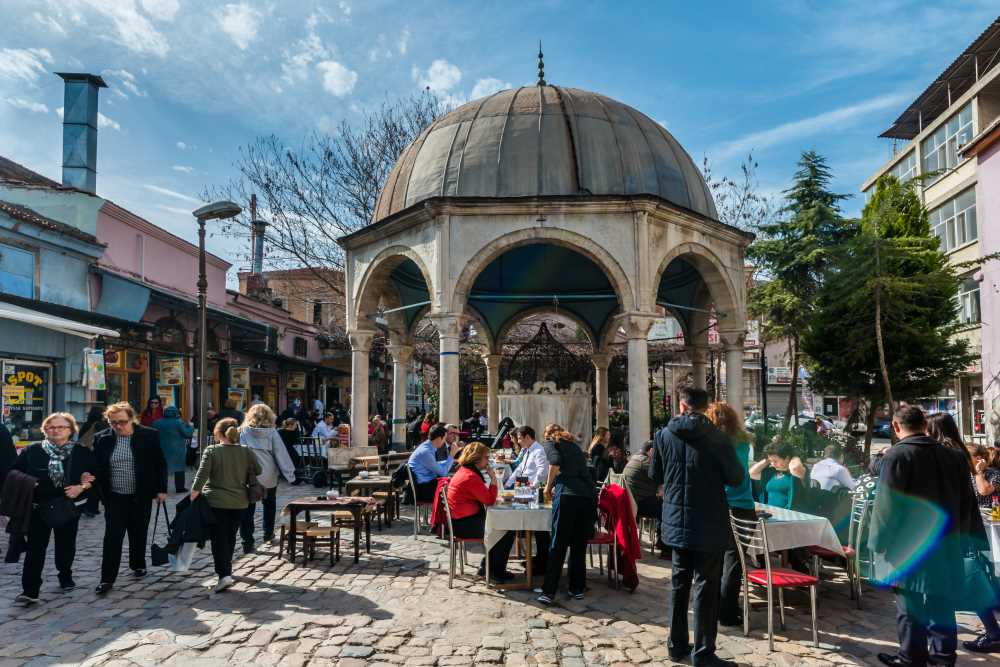 The biggest and cheapest bazaar of İzmir, Kemeraltı, is where each person needs to get lost once in their lifespan. You can meet your shopping demands most affordably.
4. See Izmir from Asansör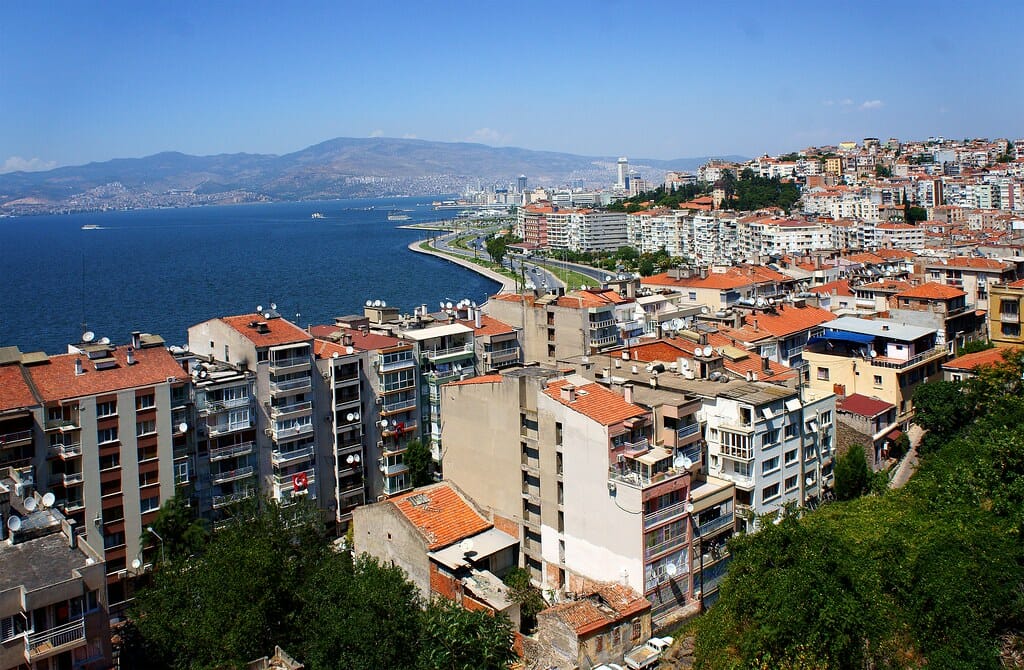 Do you want to see the city of İzmir from the top? Luckily, there are two options for it. The rooftop of the historical structure Asansör is the one for chilling.
5. Rope Railway at Balçova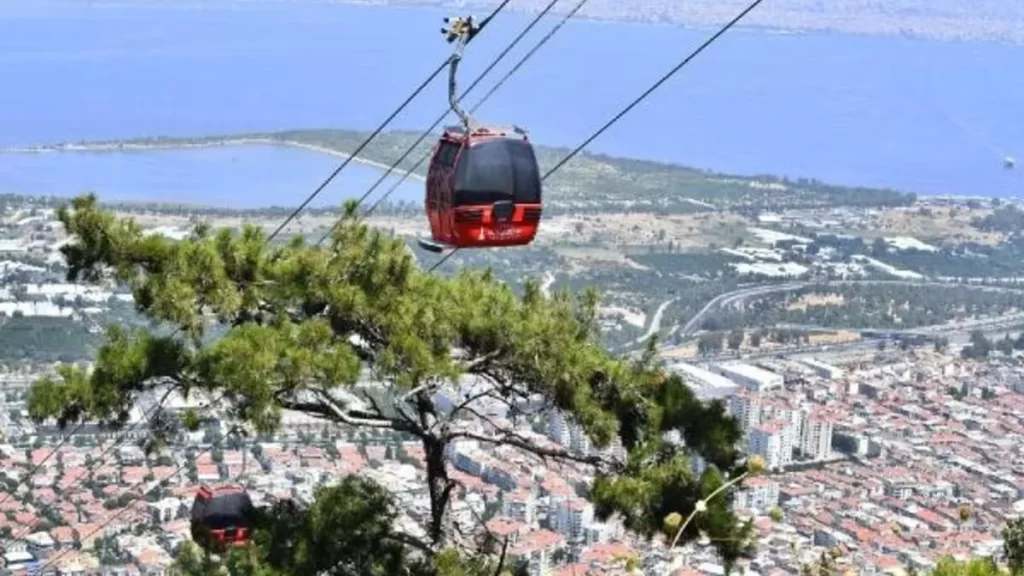 And Rope Railway at Balçova is the second for adventurers.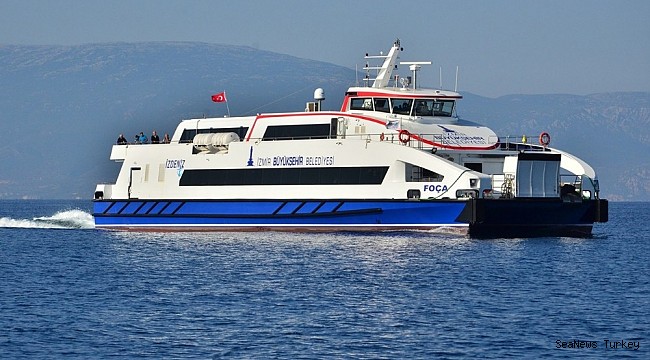 Have we mentioned the gulf of İzmir? Then, we shouldn't miss it. Upon coming to İzmir, getting on a ferry trip is one of the must-dos of this visit.
7. Get in shape in Bostanli Seaport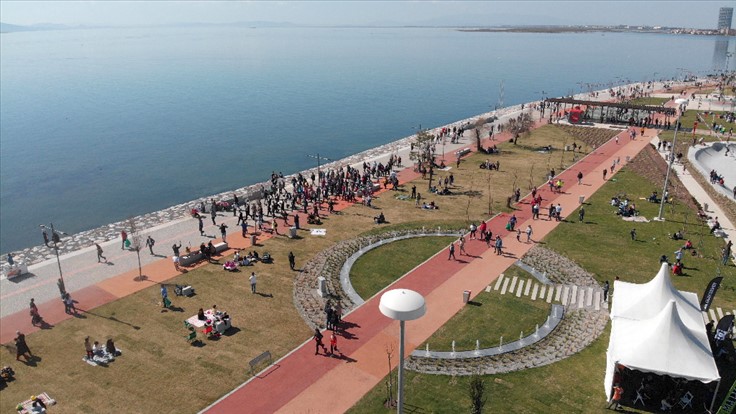 The local people love tourists, enjoy and gather with people at public landscapes. Wake up and join group sports at Bostanlı seaport side! Follow @izmiretkinlikleri to catch up on the newest activities in İzmir and join some!
8. Eat delicious food in the best restaurants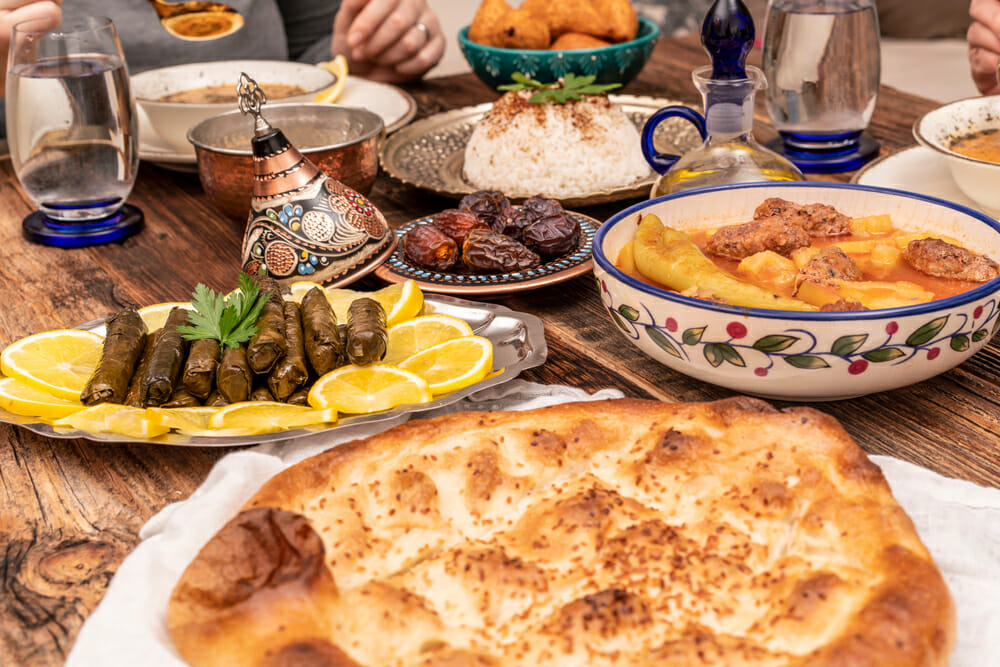 Eat delicious Aegean food cooked in very local restaurants in Izmir. You can test a various types of dishes proper to Izmir, in beautiful settings. Don't miss the amazing seafood that Izmir restaurants provide.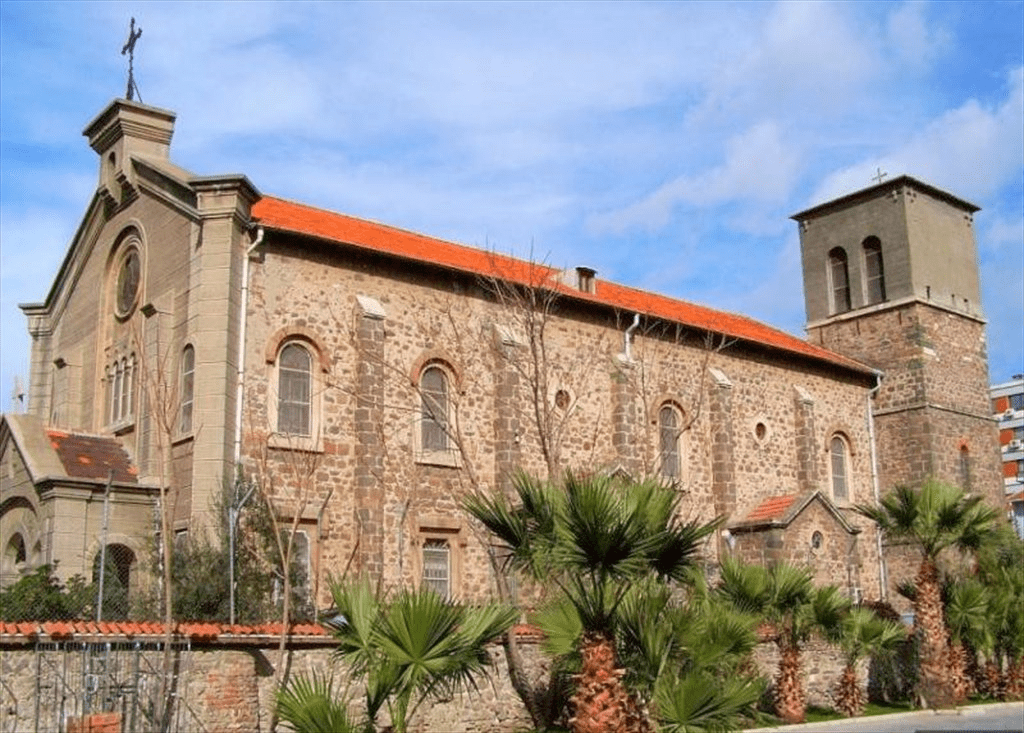 Izmir is a city charged with history. The city offers numerous churches to visit that you shouldn't miss. Here are the most important churches in Izmir.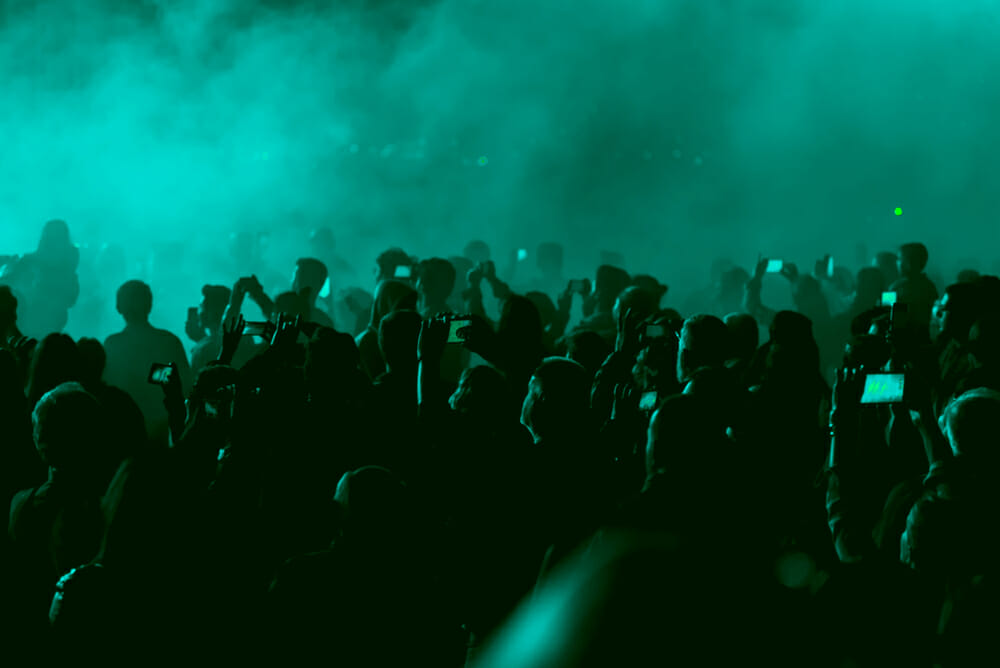 If you want to taste the Turkish lifestyle, you must listen to a live concert with local people. Izmir is the perfect place for that. Go to a nightclub or a concert hall in Izmir and enjoy the local music. You will for sure meet very nice people.