You are visiting Izmir City and want to relax after a day of visits? The best way to do that in Turkey is to go to a hammam or Turkish bath and get a good wash and scrub.
Izmir is filled with hammams like other cities in Turkey however, not all of them are nice and clean. In this article, we will disclose you the best-rated 5 hammams that you can go eyes closed because their quality is worth to try.
Let's discover the best hammams & Turkish baths in Izmir.
1. Fes Spa & Hammam in Gaziemir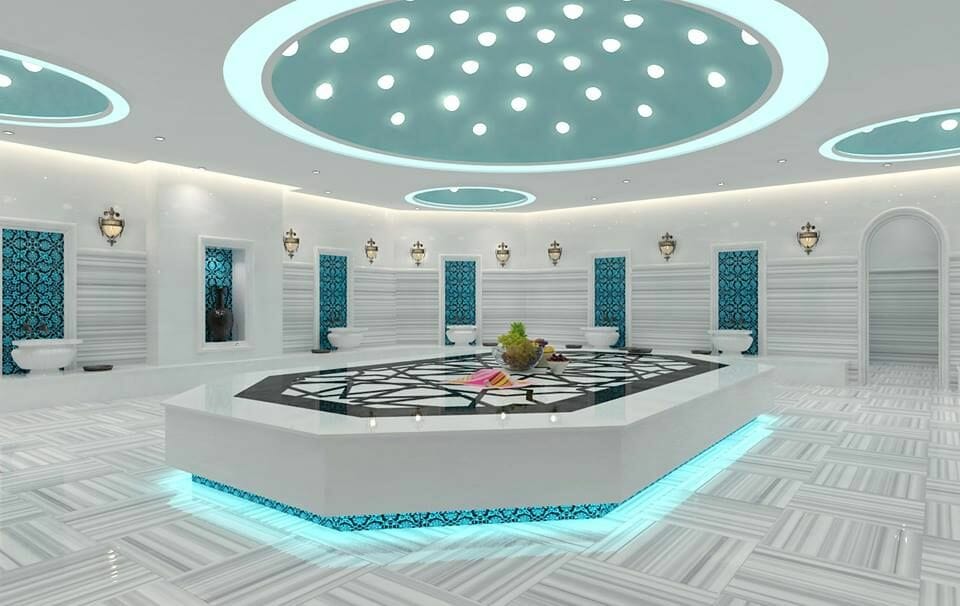 Fes Spa Hamam is one of the first locations that come to mind when it comes to the best hammams in Izmir. Located in Gaziemir, Fes Spa Hamam also offers towels and loincloths. The Entrance Package, which includes facilities such as a Turkish bath, sauna, swimming pool, jacuzzi, costs approximately 110 TL. (check current price in their Instagram account)
Fes Spa Hamam offers services in different sections for male and female customers. It is possible to reach the hammam, which is located right next to the Optimum AVM in Gaziemir, as you get off at the Esbaş stop of İzban.
2. Historical Kabatas Hosgor Bath in Konak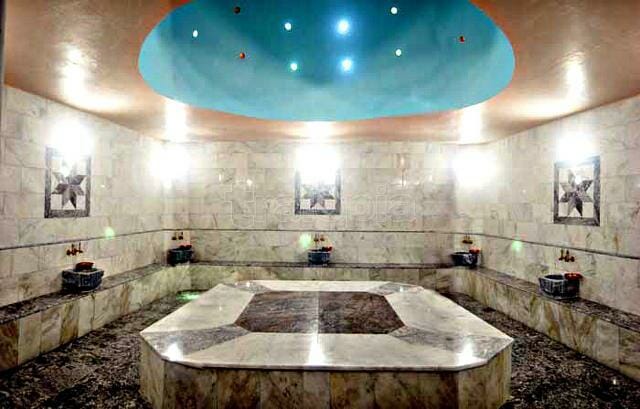 The historical Hosgor Hamam is an Ottoman heirloom historical structure in Konak's Karataş district. The hammam, which serves men between 07.00 – 11.00 and 17.00 – 23.00, serves women between 11:00 and 17:00. In addition to the classical Turkish bath, other facilities such as a steam room, jacuzzi, and sauna are also available. The prices vary between 100 to 150 TL.
Additionally, towels, slippers, a locker with a key, soap, and shampoo are all included in the price. If you get off at Konak Metro, you can proceed towards the Karataş district. You can easily find the hammam by taking Asansör, The Elevator, one of the historical places of Izmir, as a reference.
3. Muazzam Hammam in Aliağa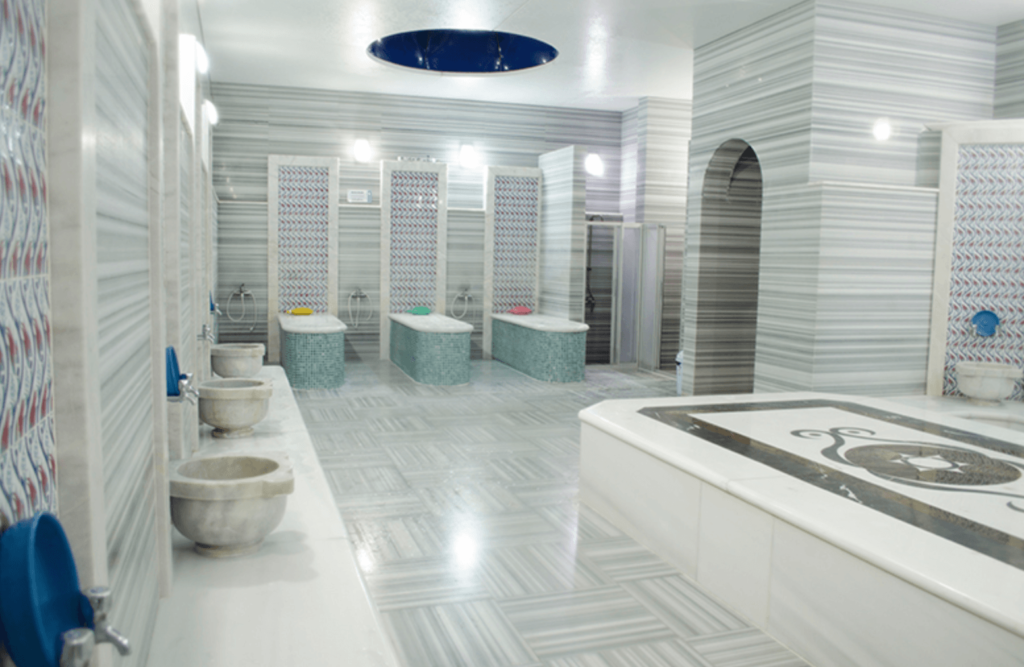 Hamam Muazzam is a facility where you will experience the pleasure of a hammam in the company of master bathers. Aside from the Turkish bath, the facility also offers a swimming pool, steam room, sauna, relaxation room, and vitamin bar.
The Hamam Muazzam is open every day of the week from 07:00 to 00:00 for men, and from 10:00 to 19:00 for women, except Mondays. The hammam is pretty close to Izban's Aliağa station and can be reached by using the public transports Metro and Izban.
4. Hammam in Balcova Termal Otel in Balcova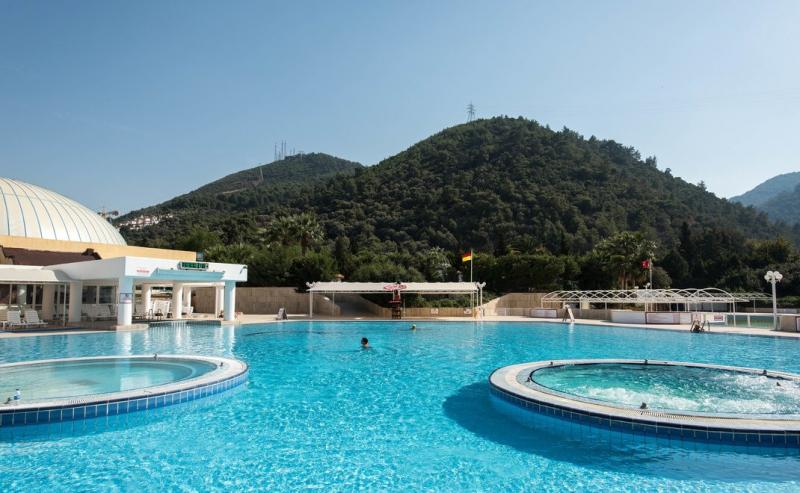 Looking for a place to relax and rejuvenate in Izmir? Look no further than the Hammam at Balcova Termal Otel! Famous for its thermal hot spring, this beautiful spa hotel also offers guests a traditional hammam experience complete with all the bells and whistles.
The use of the Turkish bath is charged for 1 hour and 15 minutes each. It is open for visitors from 08:00 to 18:30. However, prior reservation is required. Those who wish may combine their visit with other massages or the use of the famous hot springs or sauna, whirlpool or fitness center for an additional fee. A bus stop is located directly in front of the hotel.
5. Cigli Aegean Baths & Spa in Çiğli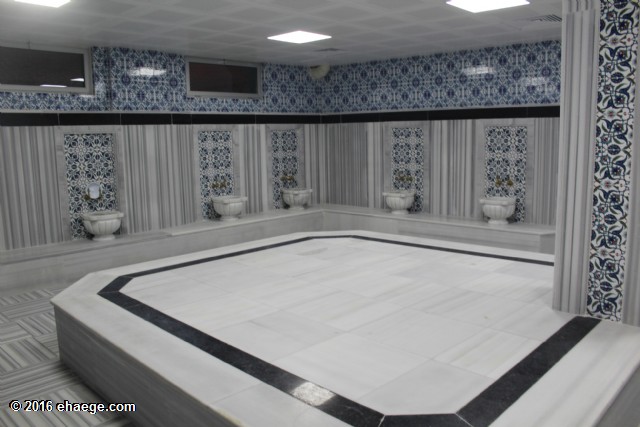 If you're looking for an authentic Turkish hammam experience, then this Turkish bath might be the one for you. Cigli Aegean Baths & Spa provides pampering for its guests 7 days a week from 07:00-23:30. The wood paneling, blue light beams, and ceiling decoration with oversized palm trees are designed to create a relaxing ambience.
The facility offers an indoor pool, Jacuzzi, steam room and sauna. However, the center of attraction for many visitors is the Turkish bath. The areas for women and men are separate. The hammam can be reached by bus lines 247, 344 and 447 but be aware that it is quite far from the center of Izmir. A day pass is charged for entry. Current prices can be found in the Instagram link below.