You are visiting Izmir with your children and they suddenly want to swim and have fun. We have 3 amazing places to recommend you. These are the 3 most popular and renowned water parks accessible from Izmir by car or bus in about maximum 2 hour drive.
Let's discover details about these water parks close to Izmir in Turkey.
1. Yalı Castle Water Park in Gümüldür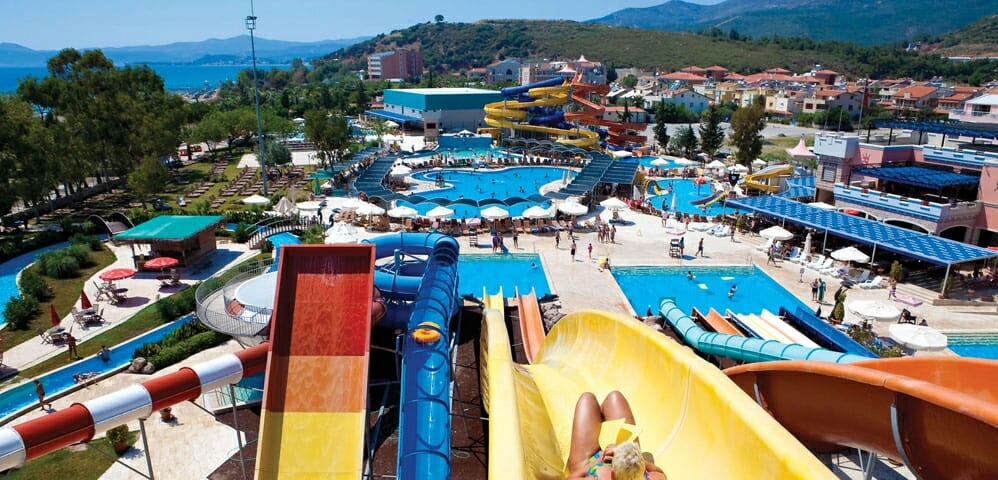 Yalı Castle Aquapark is an aquapark located in the Gümüldür district of Izmir. Yalı Castle, built on an area of 19,000 square meters, is also near the coast. Although it is located 50 km from Izmir, the aquapark is visited by many people on a daily basis. The fact that many things are free is among the plus features of the facility.
Yalı Castle Aquapark, which has nearly 20 slides of different types and heights, is a place where you can enjoy entertainment from morning to evening. You can reach the aquapark in Gümüldür/Menderes by private car or ESHOT's 776, 778, and 986 buses.
2. Adaland Water Park in Kuşadası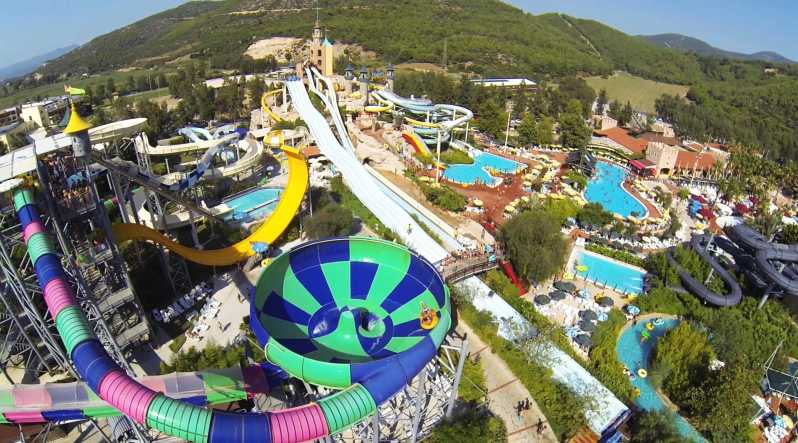 Adaland Aquapark is a facility closer to Kuşadası rather than Izmir. You can reach the aquapark, which is approximately 90 km away from Izmir, after a journey of 1 hour in total. In addition to its proximity to Izmir, Adaland Aquapark also distinguished itself as Turkey's largest aquapark.
Furthermore, it is one of the largest water entertainment centers in Europe. Adaland Aquapark, which provides service with various slides for children and adults, where every detail is considered, continues to host thousands of tourists every year.
3. Aqua Fantasy Water Park in Kuşadası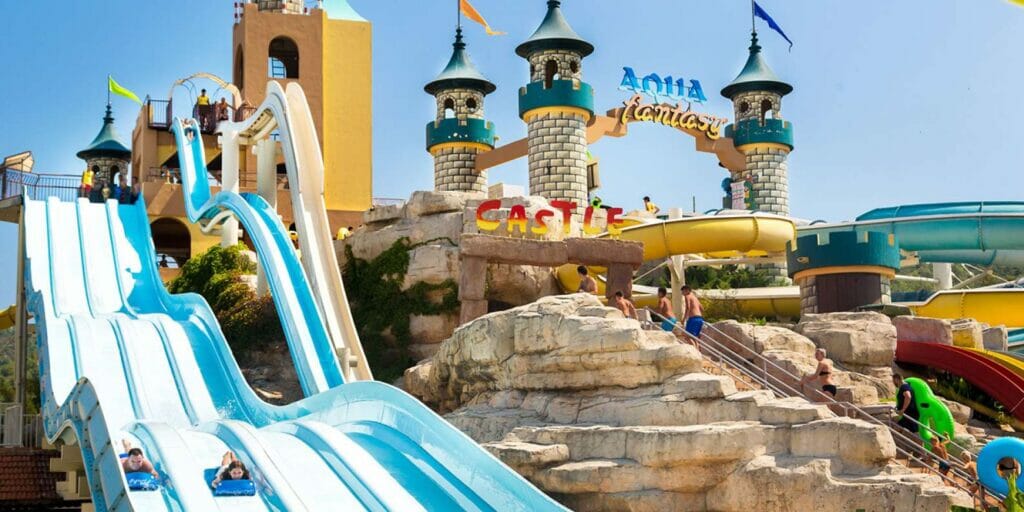 Aqua Fantasy Aquapark, one of Turkey's most popular water parks, operates within the Aqua Fantasy Aquapark Hotel & Spa. The facility has a capacity of 5000 people per day. Furthermore, Aqua Fantasy is Turkey's first themed aquapark and is located 75 kilometers from the center of Izmir.
Moreover, the Super Combo slide of the aquatic entertainment center has been selected as one of the best-designed slides in Europe. Aqua Fantasy, which operates from 10.00 to 18.00, is approximately 90 kilometers from Izmir. Located in Selçuk/Izmir, you can reach the facility after a one-hour journey with your private car.