The ground on İzmir has been serving humanity since the Neolithic period. It has witnessed the Ionians, Hellenes, and even the Roman Empire. Numerous cultures have acknowledged and regarded Izmir as one of the most magnificent places. It became a religious center for Byzantine Empire.
Later on, under Turk sovereigns, Izmir expanded its presence as a port city thanks to being the overseas trade center for Ottomans. Thus, although the city has played an essential role in world history, it has been a significant heritage for Turkish history.
Many things changed and developed as the city being overtaken by one nationality to another, indeed. The same applied to the name of the city. Don't get surprised if you hear the name of Smyrna for Izmir! In ancient times, Greeks and other nationalities referred to the city Smyrna, which shifted to Izmir during the reign of the Republic of Turkey.
Another historical trait of the city is Izmir held many sports games throughout its history. It started with the Mediterranean Games of 1971. The city held important championships such as the World University Sailing Championship of 2004, IIHF World Championship Divison II of 2013.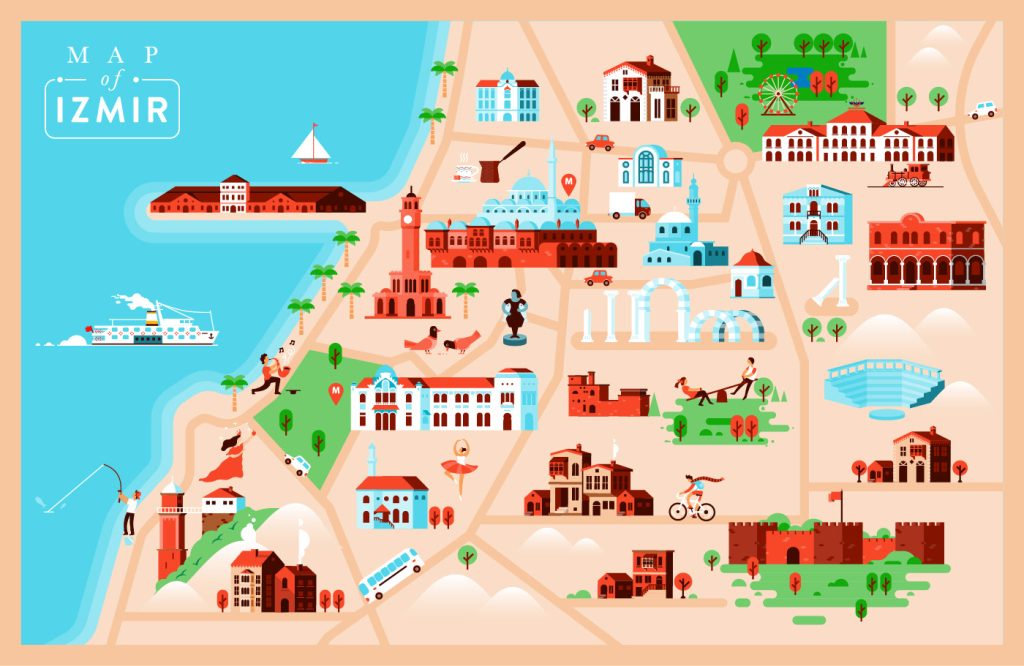 Thanks to its relevance to the Ottoman and Roman eras, İzmir has close ties to eastern or western cultures. Therefore, the city has more similarities to a European city than any other city in Turkey. People are more tolerant and respectful here, a mini-culture with a developed understanding of society. 
Meanwhile, this keeps the residents pulling through a relaxed and enjoyful lifetime. Another thing that makes the city like a European is urban planning. İzmir has good policies in urban planning. The municipality cares about building enough landscape for people's welfare. 
It is recorded as the second biggest urban assemble on the Aegean Sea, following Athens. There are plenty of opportunities for sports activities, concert venues, state theatres, festivals, cinemas, and other activity areas.