Fethiye is considered one of the best place to enjoy the beach life for your holiday. Indeed, there are numerous very popular bays and beaches in Fethiye with crystal water and flawless sand. You can also find some pebble beaches still very enjoyable.
Travelers come from far away to be able to see how amazing these warm beaches are. Let's introduce you the top beaches not to miss during your holiday in Fethiye.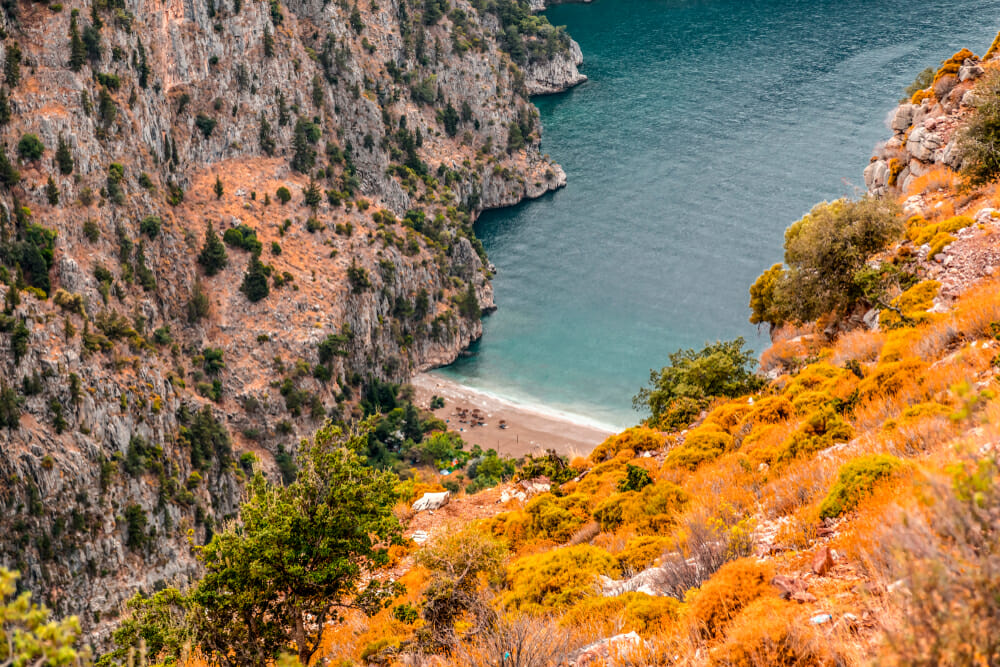 Kabak Koyu is one of the most well-known of Fethiye's several gorgeous bays. This bay, located in Faralya Village, is one of the few locations that has remained untouched for a long time.
It is also a bay that has been declared as a first-degree protected area. Although the path is a little rough, the scenery at the finale is well worth it. Still, the access to this beach by car is difficult and dangerous. If you drive, be careful and go slow. If you are looking for a lift, take a dolmus at Oludeniz beach from 7AM to 7PM.
Kabak Koyu features a pebbly beach and a wavy sea. The water is crystal clear and deep blue. There are no sunbeds available for hire at the bay; however, an umbrella may be rented.
Also, you may camp on the 200-meter-long beach or stay in bungalow cottages at the same time. 
2. Belcekiz Beach in Ölüdeniz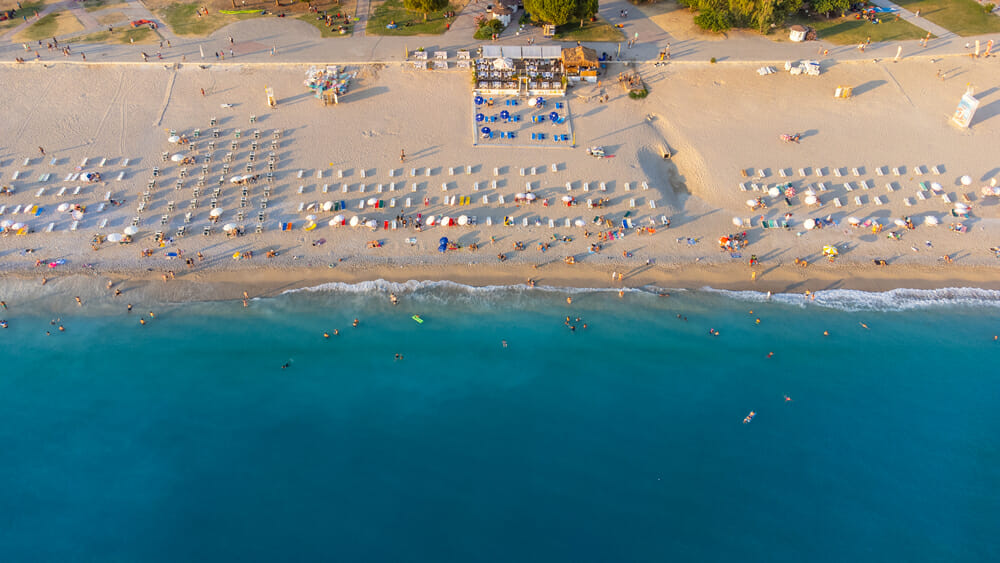 The busiest beach near Ölüdeniz is Belcekız Beach. This beach's sea, which is free because it is a public beach, is extremely gorgeous. It's around three kilometers long. Moreover, there are landing spots for paragliding in the area due to the waves. Don't forget your water shoes as it is a pubble beach.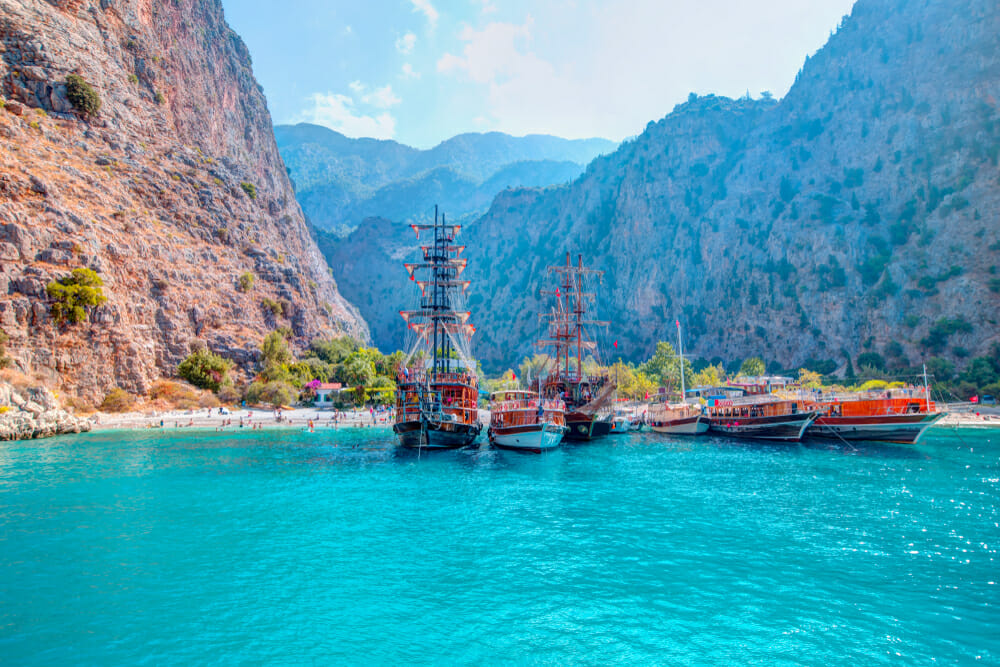 Butterfly Valley, classified as a first-degree natural resource in 1995, is one of the most beautiful swimming spots in Fethiye.
The Butterfly Valley, which boasts a 300-meter-long beach, will welcome you with a crystal-clear sea. However, it is useful to be careful as the sea deepens quickly and the water is a little cold.
Overthere, you will find few local shops, some bungalows, a butterfly farm and a path that takes you to a waterfall. You will also see plenty of yacht full of tourists coming and going. Indeed, the Butterfly Valley is in every route of boat tours as it is the unmissable bay of Fethiye.
The access is only by sea. Take a seat in one of the small boats taking off from Belcekiz / Oludeniz Beach. The ride is 20 min and should be paid with cash.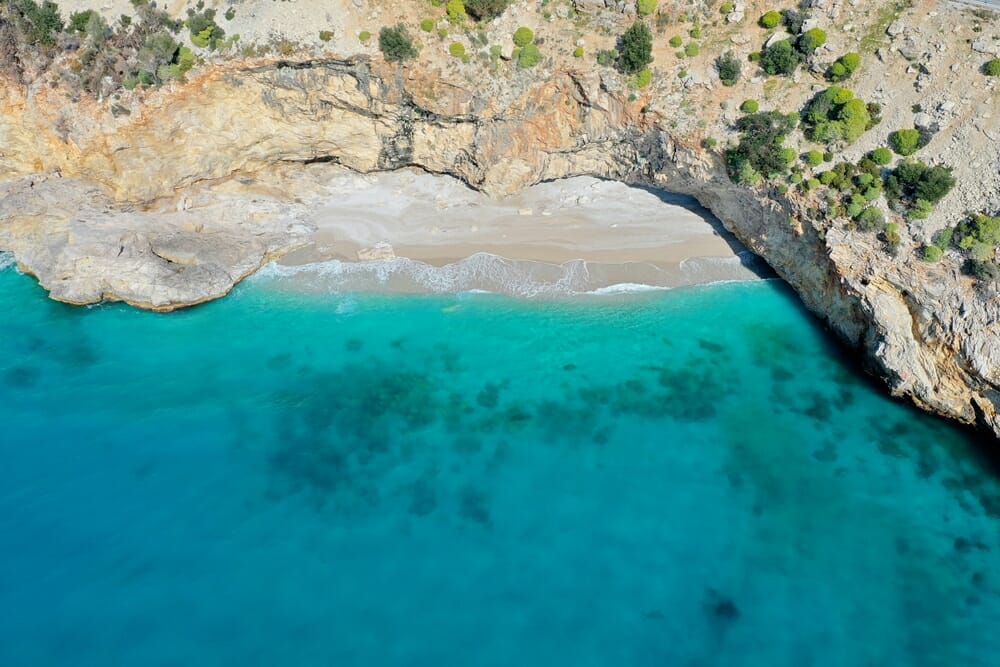 Kıdrak Bay Beach is located in Kıdrak Nature Park, 15 kilometers from Fethiye center and 2 kilometers from Ölüdeniz Beach.
With its stunning blue and beauty, the sea of Kıdrak Bay is captivating thanks to its outstanding clarity and exquisite hues of blue. However, it is a good idea to carry sea shoes because the sea is stony.
Acces to Kidrak Bay by is possible by car, you just have to follow the road that takes you to Oludeniz. It will be around 2 kms after Oludeniz. You can also take a bus from Fethiye city center.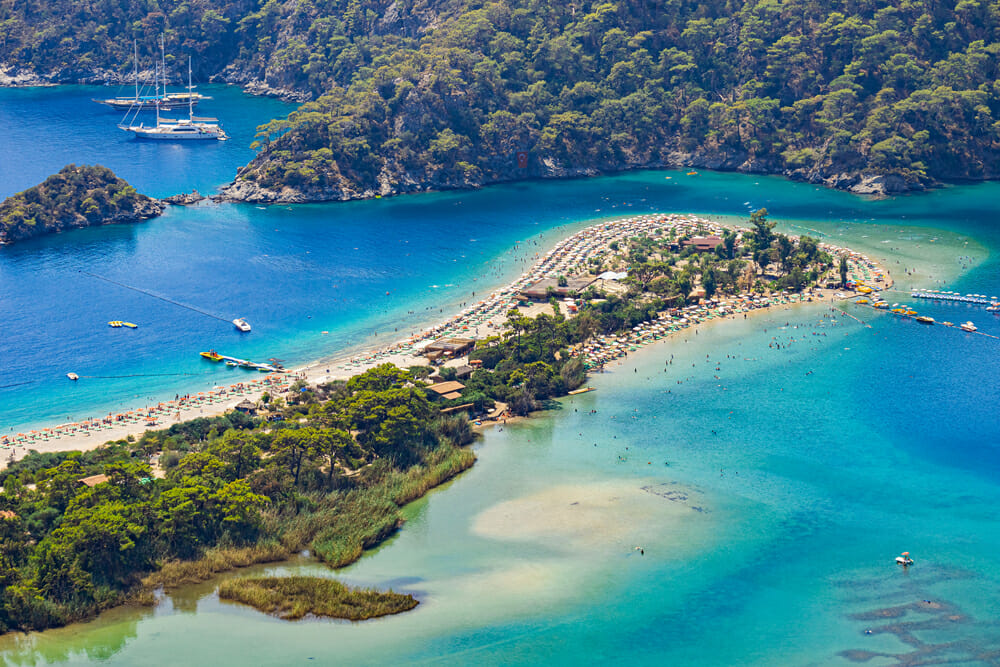 Wow you say? Yeah, you are right. The breathtaking Kumburnu Public Beach, located in Ölüdeniz Nature Park, has been awarded a blue flag for the past 15 years. This beach is located 15 kilometers from Fethiye's center and is a continuation of Belcekiz Beach. It attracts a lot of tourists each year and can be a little bit crowded during high season.
The turquoise sea is also a warm one that does not keep you cold. Further, Kumburnu Public Beach is a popular choice for families with children.
You can easily access Kumburnu beach by car by following the Oludeniz signs. Otherwise, just take a bus from Fethiye city center.