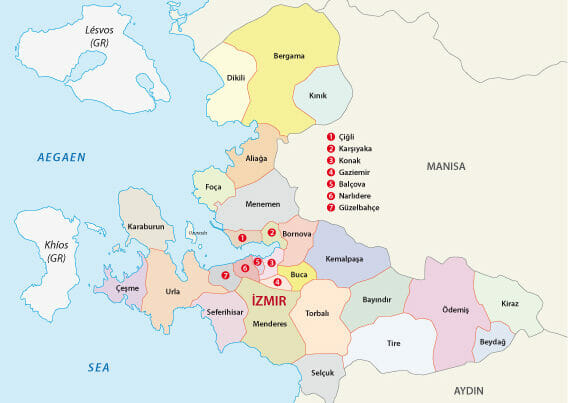 Izmir is the third biggest city in Turkey. It attracted people from all over the country and the world because of its amazing lifestyle and location close to beaches and summer towns.
In this article, let's review the nicest areas and neighbourhoods in Izmir. Where to hang out and where to have a nice drink or stroll.
Let's discover the gems of Izmir!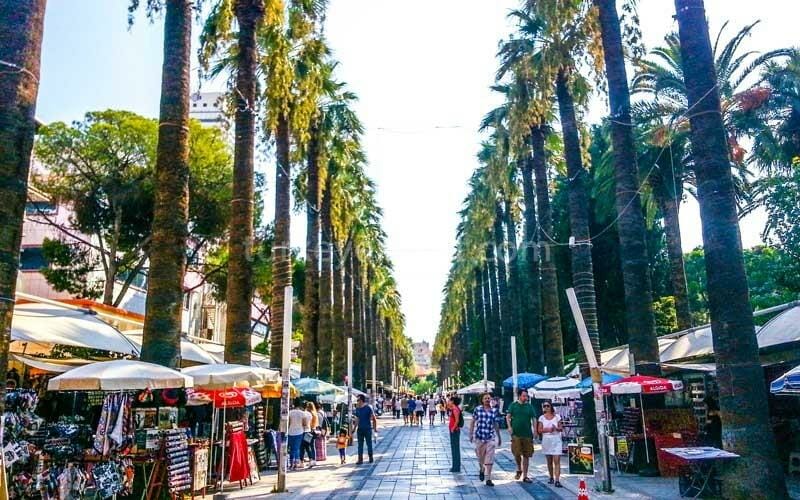 Called "La Punta" during the reign of the Ottoman Empire, the district is located in the southern part of the Gulf of Izmir. The main street of Alsancak is Kıbrıs Şehitleri Avenue, and you can visit there to shop or find quality restaurants. Due to having the trendiest stores, the district serves costly most of the time. It hosts modern apartment buildings and businesses as well as worldwide names of the hotel industry like Hilton.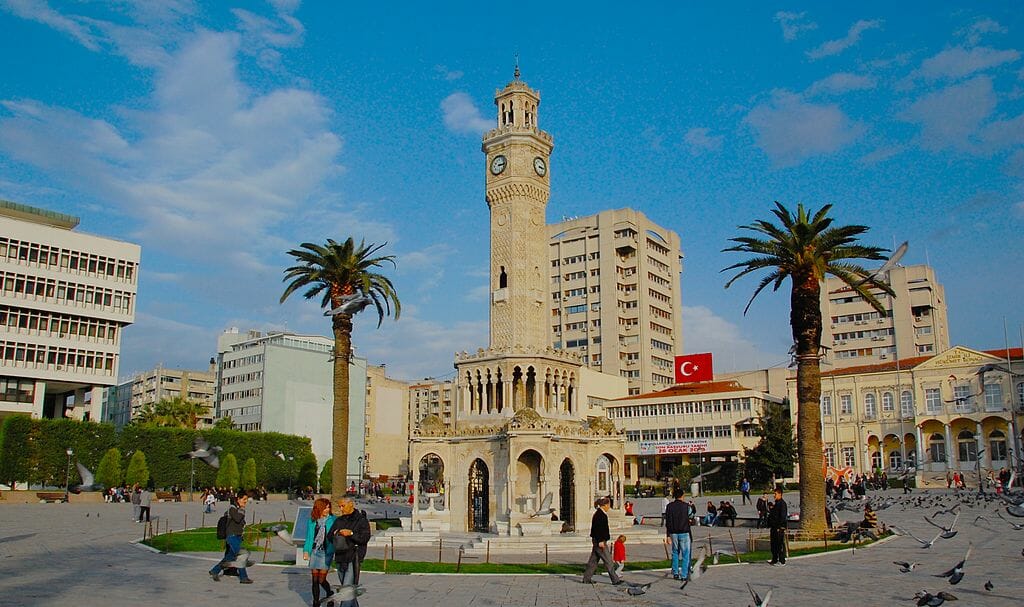 Konak hosts many important places, along with the Izmir Clock Tower, Yalı Mosque, and the grand bazaar of Kemeraltı. It's a cultural place apart from being the busiest one in Izmir since it also houses many governmental buildings. You can even find the opera house, music academy, and museum of modern art, all of which belong to the Ege University.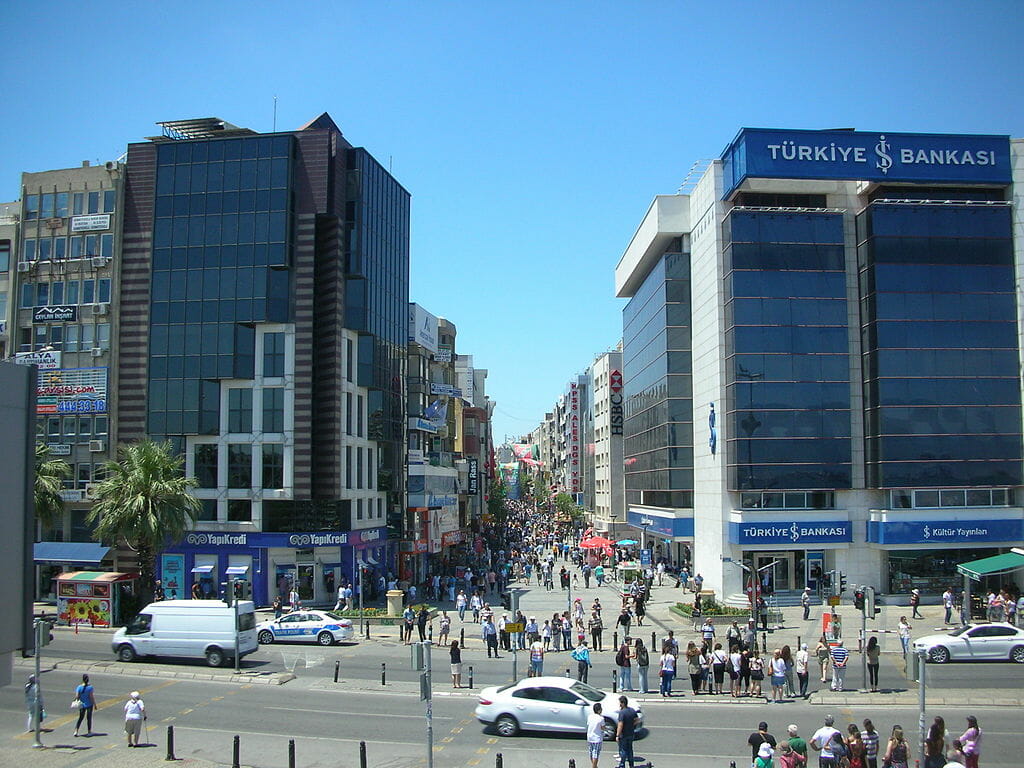 Opposing the Konak coast, Karşıyaka is a vibrant place for business, culture, and educational opportunities. It has a great fan base on Karşıyaka Sports Club; you need to know 35 and a half if you want to adapt this culture: 35 is the plate code of Izmir, and they come with the belief half of Izmir is ours. It's in tense rivalry against Göztepe, which has the motto of complete 35. I think you get the rivalry for now.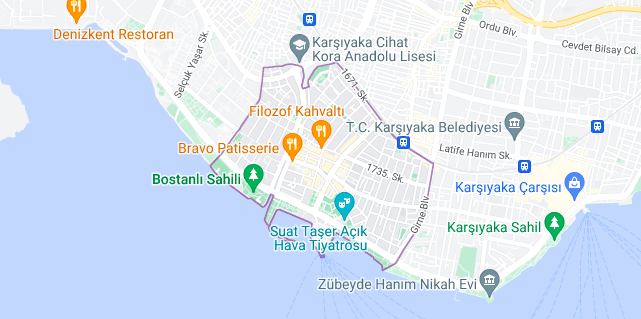 Bostanli, just behind Karsiyaka, is the trendiest neighbourhood of Izmir right now, great for anyone who wants to be close to the city centre but also have quick and easy access to the sea and the fresh air. 
The areas is mostly inhabited by wealthy Turkish people and offers great apartments and living conditions.
There are plenty of restaurants, cafes and shops in the area, as well as some beautiful parks and gardens. The neighbourhood is also well-connected by public transport, making it easy to get around.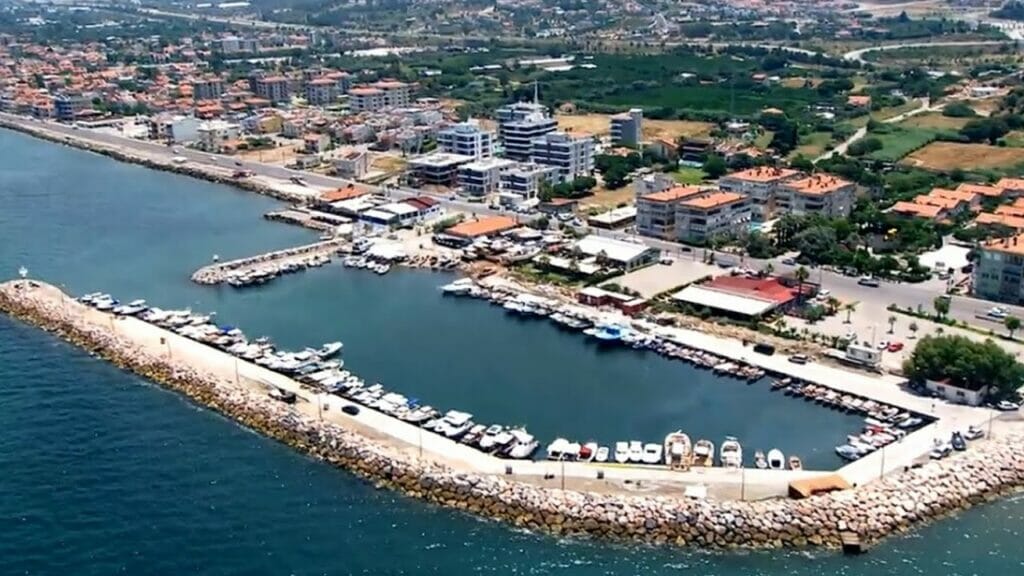 If you're looking for a beautiful and relaxing spot to enjoy while in İzmir, look no further than guzelbahce!
This hidden gem is located just outside of the city center, on the road to Urla or Cesme, making it the perfect place to escape the hustle and bustle for a bit. The picturesque setting features lovely gardens and a calming pond, Guzelbahce is worth seeking out during your next visit to İzmir to swim!
Read also: Best sandy beaches close to Izmir