Marmaris, with its stunning beaches and sea, provides many opportunities for visitors who enjoy adrenaline and water sports.
Among the most popular water activities in Marmaris are jet skiing, parasailing, pedalo, canoeing, sea banana, windsurfing, kayaking, Ringo, and scuba diving.
Let's see all of these in detail.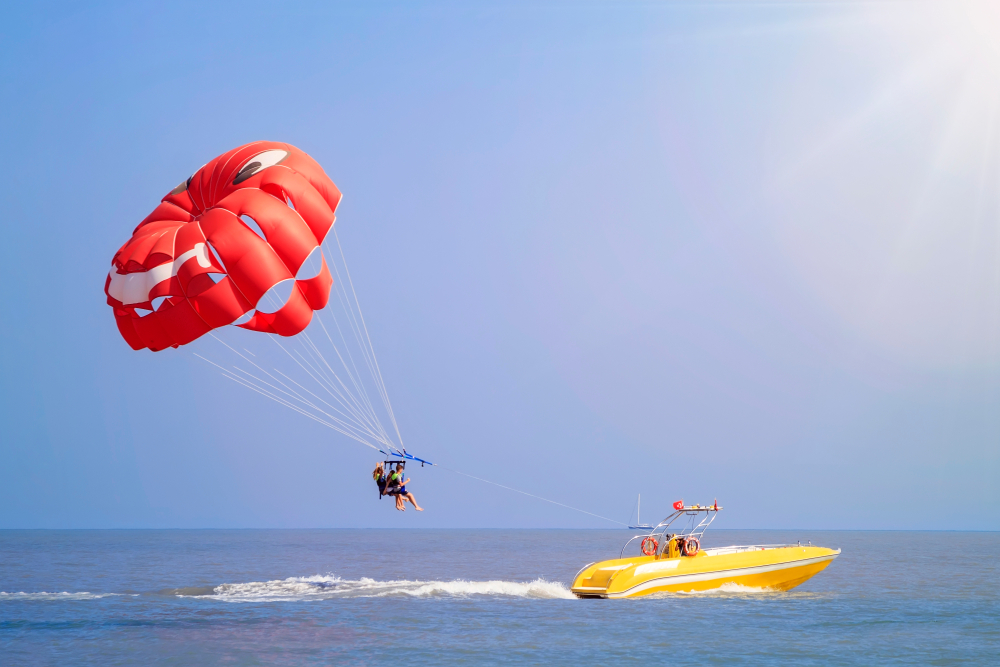 Parasailing, a popular water sport in Marmaris, is a one-of-a-kind activity for adventure and adrenaline-junkies. Parasailing allows you to enjoy the scenery of Marmaris while slowly rising in the middle of the water.
Since many tours organize parasailing and paragliding activities in Marmaris, you are free to choose wherever you want. If you want to get detailed information, you can visit the MARMARISTRIPS page.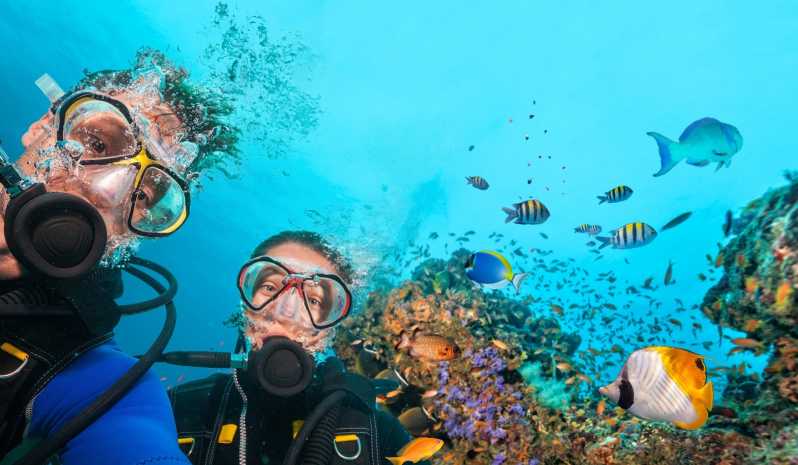 Scuba diving and diving are among the most popular water sports activities in Marmaris. Marmaris's weather, landscape, sea, and seabed provide excellent chances for divers. Therefore, many diving tours to the neighbouring bays are offered for both experienced and inexperienced divers.
One of the first alternatives is Baca Mağarası, which is a popular diving destination in Marmaris. Sarı Mehmet Burnu is also perfect for those looking to dive between Turunç and Içmeler. Further, Abdi Reis Koyu is located near the Marmaris exit and is known as the Aquarium area.
Visit the Renkli Tatil website for additional details about diving activities in Marmaris.
If you want to do an adrenaline-pumping, adventure-filled sea and water sports activity on your own during your Marmaris vacation, renting a jet ski is the way to go.
At the same time, the water sports organizations from whom you will hire jet skis are licensed, and all safety and equipment measures are taken by expert authorities, as well as the essential trainings.
Pricing varies based on the number of people and duration, and you can pay a fee of about $20 to $30.
If you want to have detailed information about other sports activities, including Jet Ski activity or to make a reservation, you can visit Marmaris Travel website.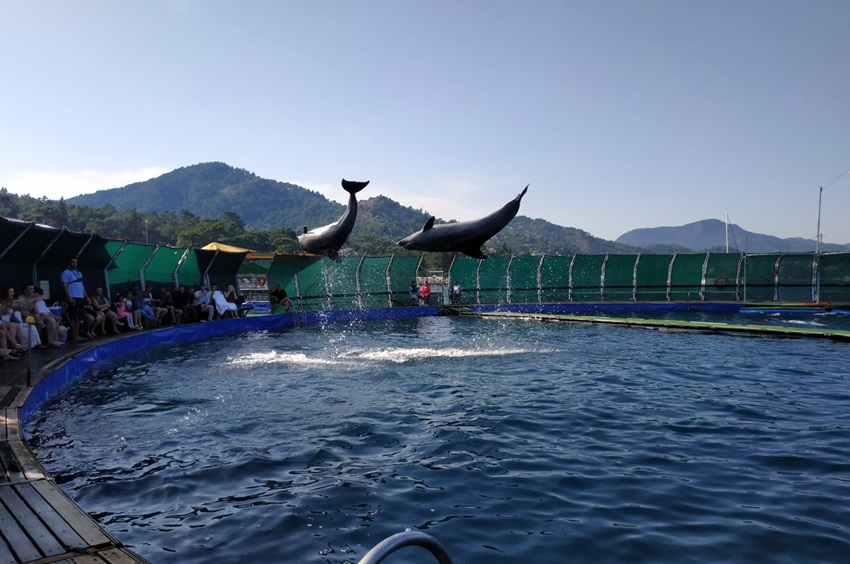 Thanks to Marmaris Dolphin Park, it is also possible to have a pleasant and unforgettable experience with dolphins in Marmaris. Located in Icmeler, Marmaris Dolphin Park is a complete and well-equipped activity facility that was founded to give rehabilitation and fun and behavioural exercise to disadvantaged children.
However, while it is educational in nature, this wonderful facility also aims to provide wonderful experiences to people of all ages. During this time, you will get the opportunity to interact with dolphins, swim with them, and see several dolphin performances.