Kusadasi is one of the most cute and calm spots on the Turkish riviera, compared to other very entertaining summer towns like Bodrum or Marmaris. But it doesn't mean that you will get bored!
If you spend your holidays in Kusadasi, be reassured that you will find plenty of fun and unusual things to do there.
Here is our compilation of the best things to do in Kusadasi. Some of them are really off the beaten track. Don't miss them!
1. Breakfast at Kirazlı Köy Sofrası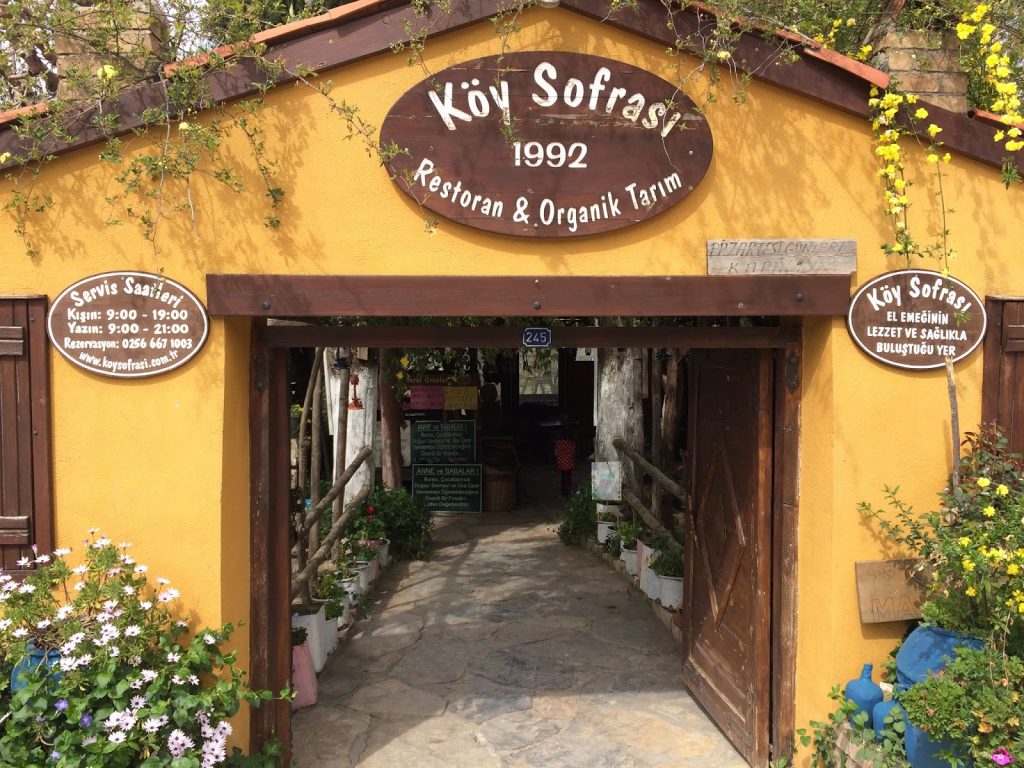 If you're looking for a delicious and authentic Turkish breakfast, then you need to head to Kirazlı Köy Sofrası. This family-run restaurant serves up fresh and tasty dishes that will start your day off right. It is a pleasant experience with enough oxygen.
You may find exciting dishes such as Keşkek, Ravioli, and Fried foods at its traditional village table. Be sure to try the menemen (scrambled eggs with tomatoes and peppers), sigara boregi (fried pastry filled with feta cheese), and of course, a cup of Turkish tea.
Infos: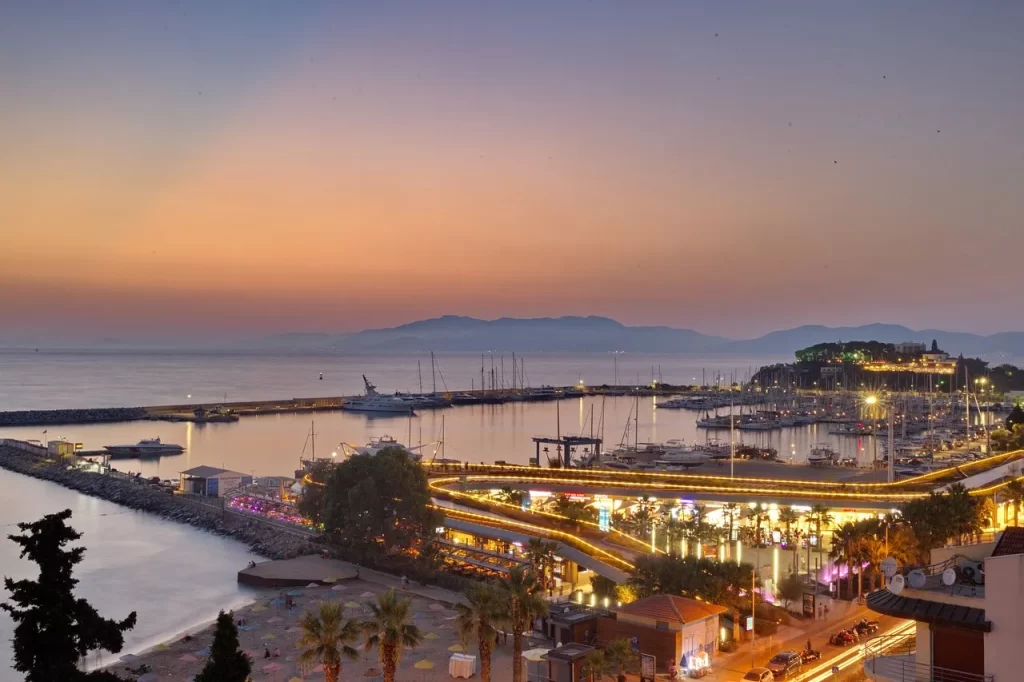 Visit Setur Marina for fun shopping, dining, drinking and hanging out.  This way you will be able to see the closest marina to the well-known historical and tourist attractions of the Aegean. This one-of-a-kind marina offers a range of activities and amenities perfect for travelers of all ages and interests.
With stunning views of the Aegean, it's easy to see why this place is quickly becoming a Kusadasi staple. So whether you're looking for a relaxing day by the water or an action-packed afternoon exploring all that Kusadasi has to offer, be sure to add Setur Marina to your list!
Infos :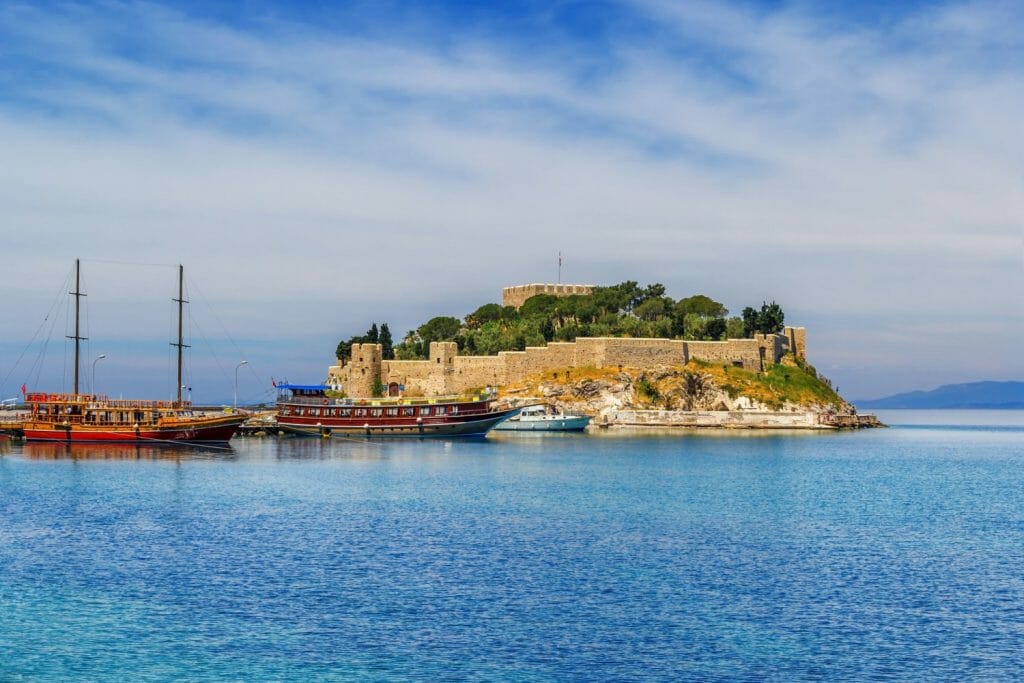 Enjoy the view from across the Kusadası Harbour at Güvercin Ada, where swimming is also possible. Included in the UNESCO World Heritage Tentative List, Güvercin Ada, a.k.a. Pigeon Island, is located at the end of the bay.
The island is also home to an ancient fortress, which was built to protect the harbor from pirates.  The fortress is worth exploring, and there are also several restaurants and cafés on the island if you need to refuel. Although it is called an island, Güvercin Ada is connected to Kusadasi by a pier and can therefore be reached by car.
Infos: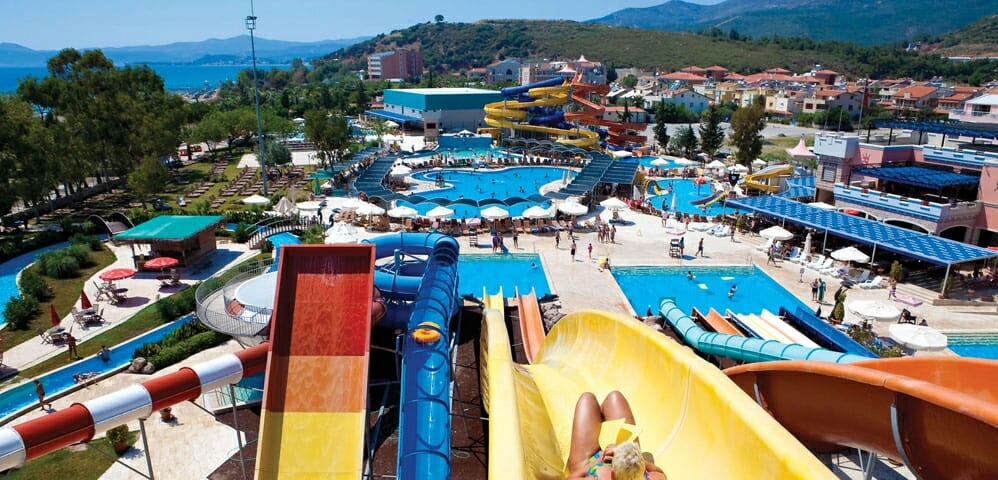 If you're looking for some fun in the sun, then you'll definitely want to visit fun and adrenaline-filled aquaparks. The number of aquaparks is about 4 in Kusadasi, and the most popular one is Adaland, the biggest in Turkey.
It provides a pleasant atmosphere where you can spend time with your family and friends. There are plenty of slides and rides to keep you entertained, and the whole family will have a blast. On top of that, Adaland has a dolphin park with dolphin and seal shows, and you can even swim with dolphins!
Infos:
Book your tickets to Adaland in Kusadasi here online and don't wait in line!

See where the popular aquapark is with this

Google Maps Link

to Adaland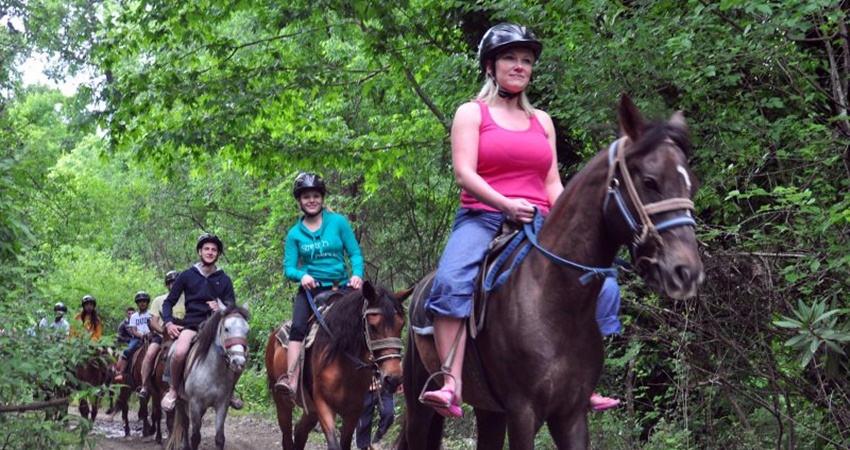 Participating in a Horse Safari is an incredible way to see Kusadasi and its surroundings! This activity, held twice a day, is perfect for nature lovers and those who want to explore the stunning Turkish countryside on horseback. The best part is, you don't have to be an experienced rider to enjoy a horse safari. 
Your adventure begins amid the woods and trees and continues through the gorgeous beaches, allowing you to take in the fresh air and stunning views. Of course, no horse safari would be complete without a traditional Turkish lunch break, complete with delicious food and refreshments.
Book your Horse Safari in Kusadasi here in advance and don't miss this

memorable experience!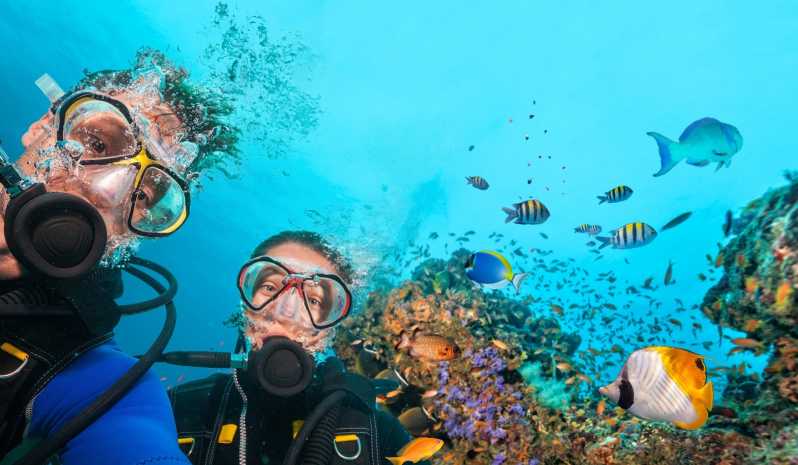 Scuba Diving is one of the most popular activities in Kusadasi. The clear turquoise waters and rich marine life make it a perfect destination for diving enthusiasts. There are many dive sites around Kusadasi, suitable for both beginners and experienced divers.
Discovering the marine flora and biodiversity of the Aegean Sea is a must-do activity for scuba divers. You can explore wrecks, caves, reefs and drop-offs, and see a variety of fish, turtles and other marine creatures. There are a variety of diving offers in Kusadasi you can choose from.
See

here one of the

most popular scuba diving offerings in Kusadasi

and book your underwater adventure now!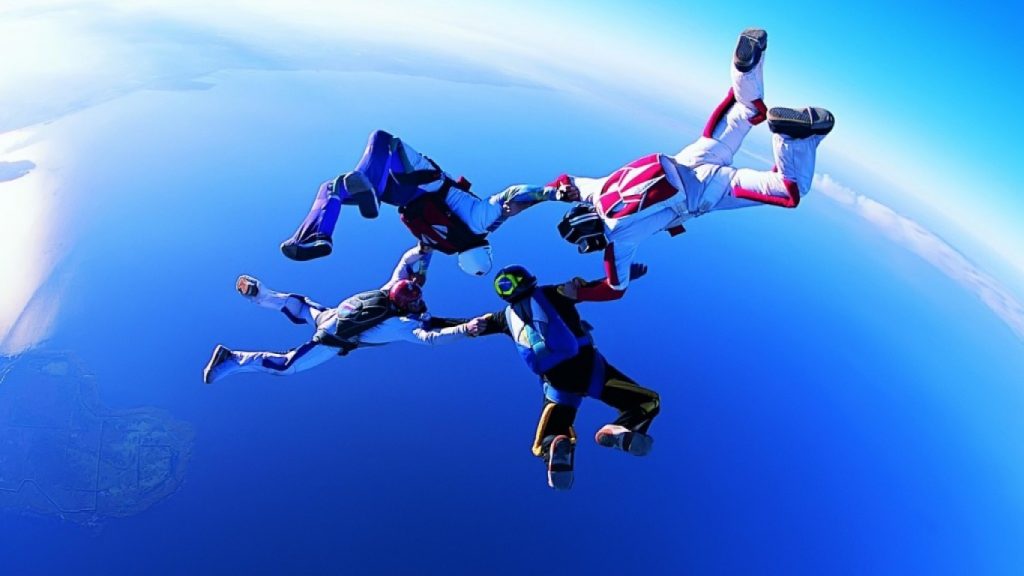 While you're here, if you want to take your excitement to greater heights, we recommend you to try skydiving with a parachute in Selçuk! This Mediterranean town is home to one of Turkey's most popular skydiving spots, and with good reason. The scenery is stunning, the staff is professional, and the jumps are unforgettable.
It is a fun and alternative approach to see the city of Ephesus and its many historical sites. So if you're looking for an adrenaline-pumping activity, skydiving in Selcuk is definitely it!
Book your

skydiving in Selcuk

adventure now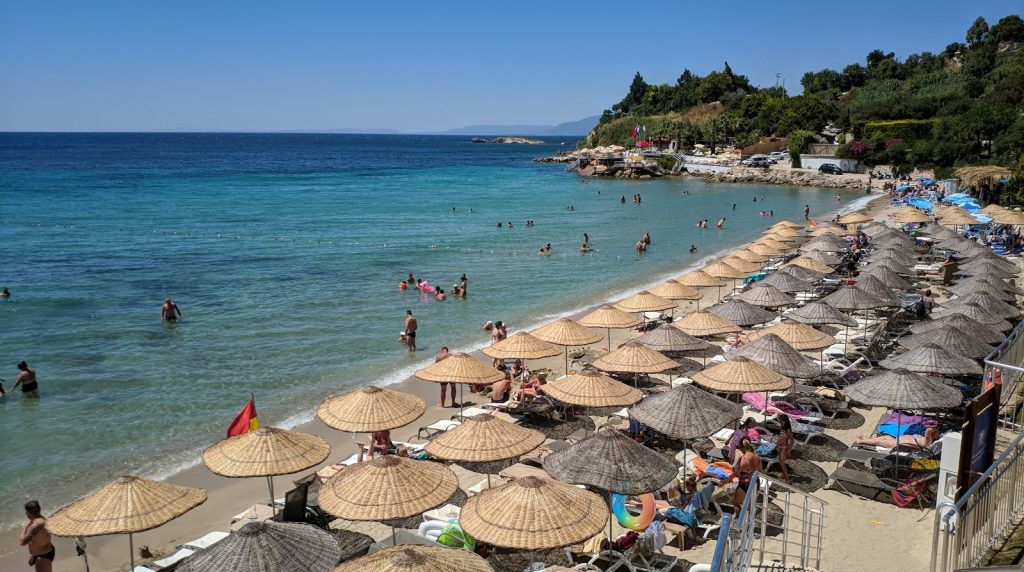 If you're looking for a relaxing day while in Kusadasi, then head to the beach and discover the amazing landscape of nature Kusadasi has to offer.
There are plenty of options to choose from, whether you want to lounge on the sand, swim in the sea, or try your hand at some water sports. The most popular spots are probably Ladies Beach and Long Beach.
So far here, we have enjoyed only the tiny part of Kusadasi, isn't it time for diving into the clean waters that relax and increase your energy?
More about Kusadasi: