When you come to Kuşadası, we think you would like to visit the historical and cultural heritages because our ancestors left a lot of ruins in this beautiful geography. 
Indeed, Kusadasi is not only bleu water and beautiful summer landscapes. The history of Kusadasi region is also very rich and will amaze travelers who like to understand the cultural aspect of the place they visit.
If you go to Kusadasi, you should definitively visit these very important antique cities.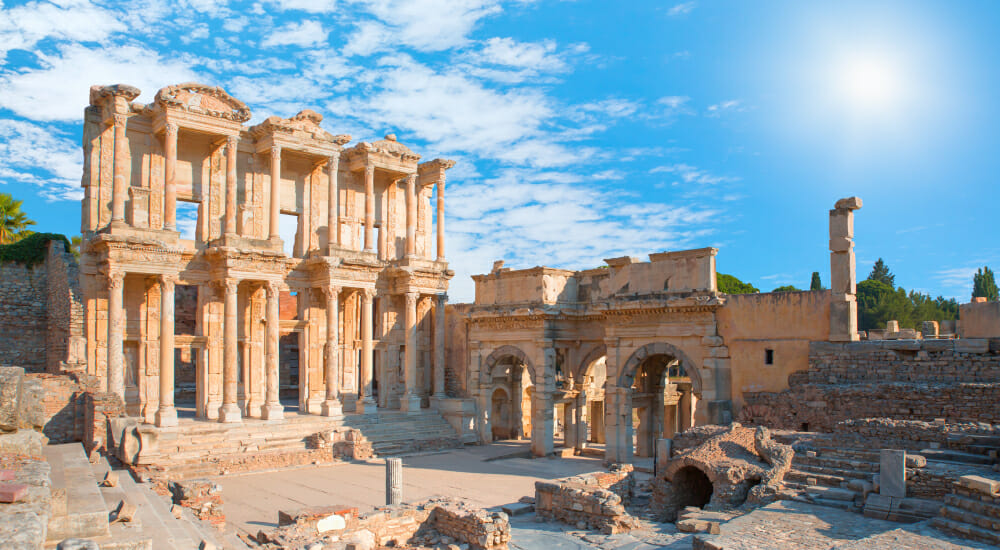 Ephesus Ancient City is just 21 km away from Kusadasi center by car. Its foundation was 8000 years ago, Ephesus has undergone many changes over time, and people created its current shape during the rule of Alexander the Great. Right here, the House of Virgin Mary, the holy house of Christianity, is located. You may prefer to visit and make a wish if you have the belief. Ephesus is worth visiting because the ancient port city's well-preserved ruins are available in the modern day.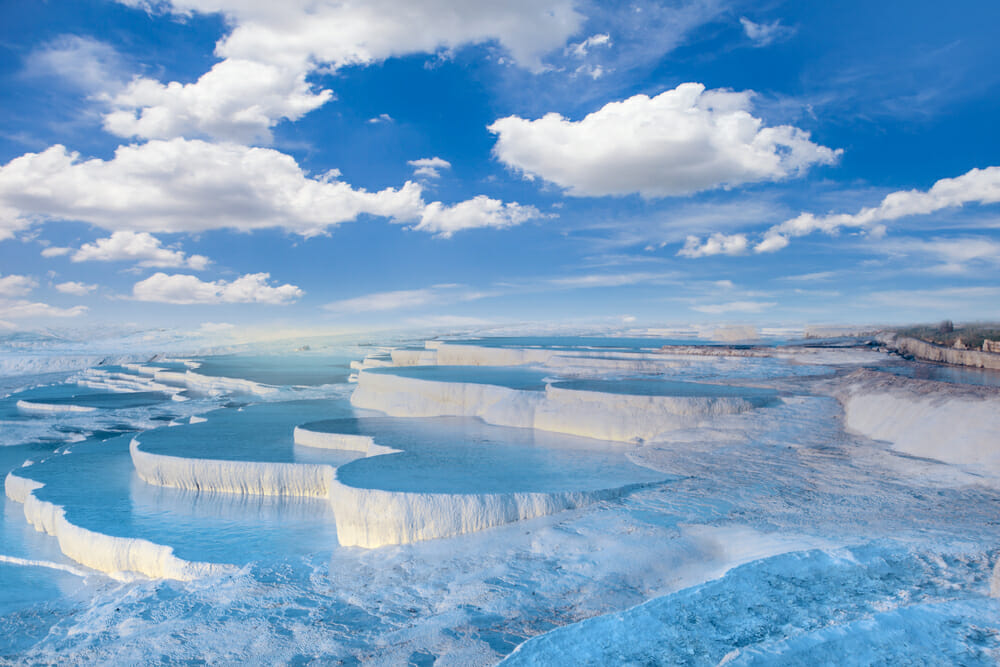 Pamukkale, the city of mineral-rich thermal waters, is also near the Kusadası. You can drive there via Denizli Aydın Road/D320/E87. It is 184 km away and approximately takes 3 hours to go. Pamukkale is worth seeing because of the geographical wonders and historical ruins. You will experience the wonders of the white travertine terraces.  Apart from that, the city is located next to Hierapolis, a historic Roman spa city. Among the ruins, there is also a well-protected theater and necropolis that extends for 2 km.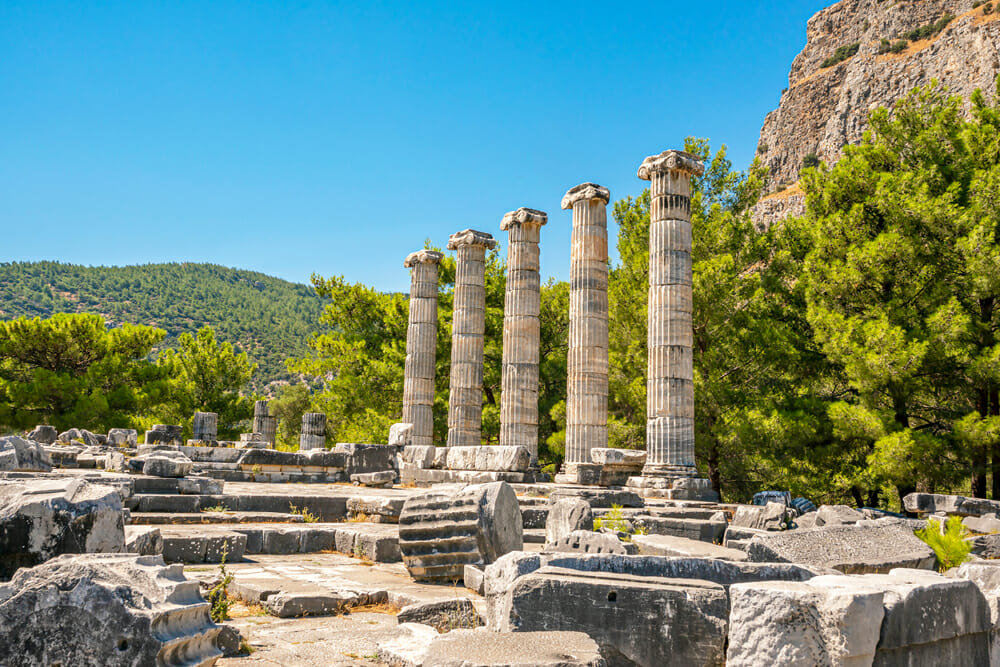 Priene is another historical heritage near Kusadasi, and it is only 41 km driving via D515 road. It was the other ancient Greek city that belonged to Ionians. Priene was roughly 6 kilometers North of the Maeander River's former course. It was a historically significant site because Priene has come under Lydians, Persians, Alexander the Great, the Kingdom of Pergamon, Romans, and Eastern Romans throughout history. In the 13th century, it was abandoned. The city is famous for its excellent city planning and broad streets along with the stairs terrain structure.