Kusadasi is one of the popular beach towns of Turkey welcoming close to 1 million foreign vacationers every year. With its closeness to Izmir, its clam atmosphere suitable for families and its offer of great resort hotels, Kusadasi is quite a good choice for your holidays.
Let's see in this article which airport will take you to Kusadasi and how the transportation works in town.
Which airport to go to Kusadasi?
By plane, Adnan Menderes Airport in Izmir is the nearest way to reach Kusadası. By using Havaş or other contracted services from the airport, in exchange of a small fee, you can arrive at this fantastic resort destination in 1,5 hours. If you want to go faster, the private transfers are also available. 
Go to Kusadasi from Izmir by Car (rental)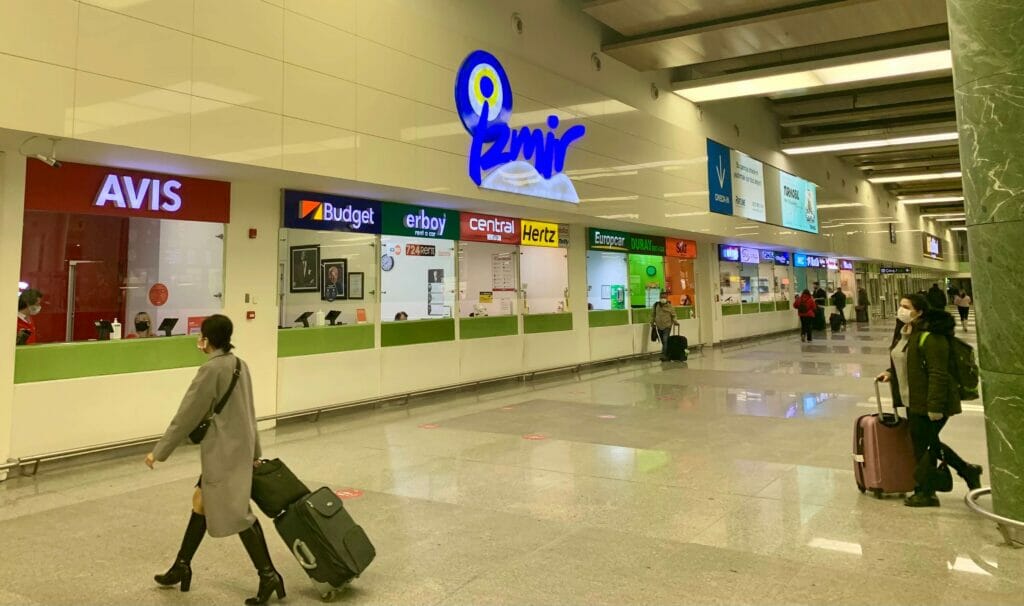 Traveling by private vehicle is another way to reach Kusadasi. For that, you need to rent a car at the airport of Izmir. There are many companies providing great service. Among them, you will find international companies like Avis, Hertz or Europcar. 
Concerning the road, you will be driving a 90-kilometer distance from Izmir to Kusadası. You will be able to get there by following the E87 road to which you will connect from Izmir Bornova district. Then, it would be the shortest if you diverged into the D550 road at Selçuk Belevi to enter the central Kusadasi road. 
Go to Kusadasi from Izmir by Taxi
Taxis are also available at the airport and can get you to Kusadasi from the Izmir airport. However, we don't recommend you to choose this option as it is the most expensive one. If you still do, the ride will be 2 hours long and coast at least 60 € if not more since the price of gasoline increases significantly and makes prices unpredictable.
Go to Kusadasi from Izmir by Bus or Metro
Another alternative to go to Kusadasi from Izmir is to go to Selçuk from Gaziemir Semt Garajı station (on IZBAN metro line) and then, from Selcuk, take a minibus to Kusadasi. 
If you are coming from Istanbul, it will take 9-hour with a bus trip.
But we don't recommend these options as they are quite tiring.
Other Articles about Kusadasi: