Kas is a wonderful summer location for water sports and activities in Turkey.
It has the perfect landscape for sport activities and offers one of the purest water to enjoy water sports like diving. The place also provides amazing trips on the water with professionals.
Let's discover these amazing water sports and activities in Kas below!
Kas is one of Turkey's most popular diving destinations.
In Kas, where the seawater temperature is 17 or 18 degrees even in winter, you can go diving almost every month of the year.
Thanks to its copper coves and unspoiled ecosystem, you can dive with the help of various diving centers in Kas, including Canyon, Dimitri (Cotton) Shipwreck, Besmi Island, and Big Cave.
If you want to do scuba diving in Kas, you can visit Deepist Diving & Travel site and join an adventure ranging from various diving training to tours.
Deepist Website Link: https://www.deepistdiving.com/en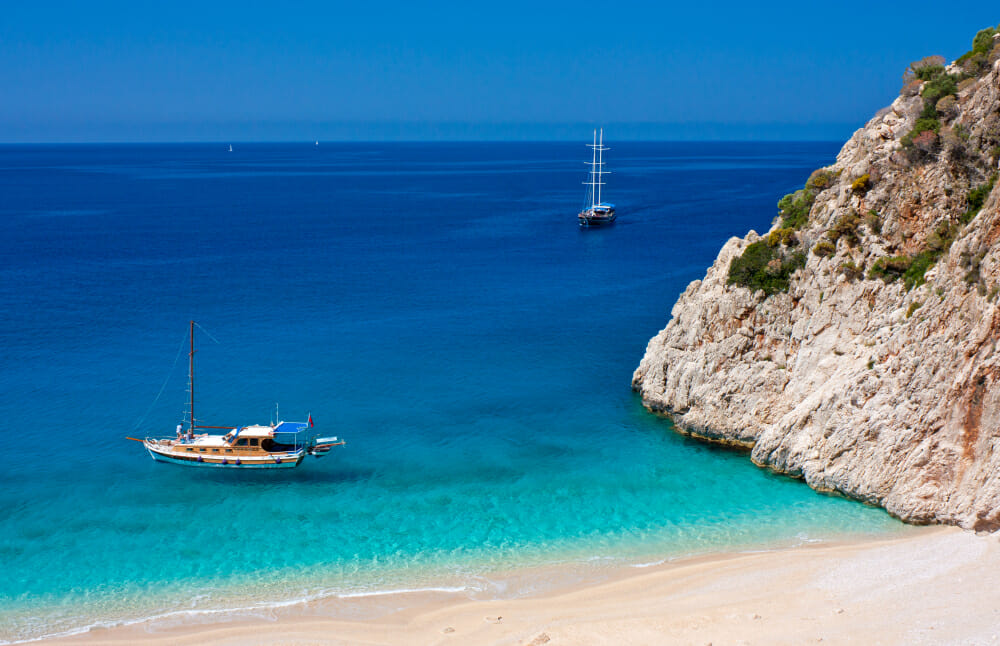 Kas is a touristic place that also stands out with its boat tours. Tours starting from various locations offer the opportunity to visit the beautiful bays of Kas.
The most well-known of these tours is the Kekova Tour. Outside of the buried city, you'll witness the famous Kaleköy and various coves, as well as swimming a lot. On the other hand, there are also boat tours starting from the port and Üçağız.
Although the prices vary, you can be included in the boat tours in Kas by paying approximately 250 TL per person in a regular summer season. If you want to get detailed information, you can check the Tatil Sihirbazı website.
Website Link: https://kaskalkantours.com/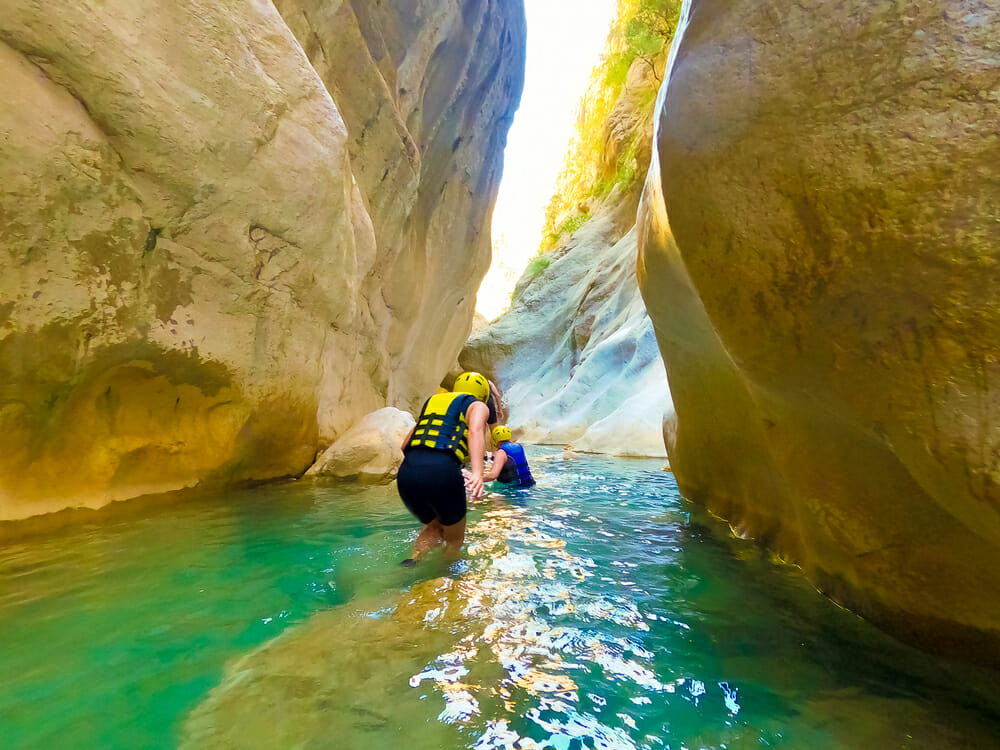 In Kas, canyoning, a challenging sport requiring conditioning, such as jumping, swimming, and climbing, is an excellent option for adventure lovers.
Due to Antalya's many canyons, you can participate in this sport, which is usually done away from settlements. Kas is also a popular destination for individuals looking to participate in canyoning sports in Turkey.
Bougainville and Dragoman outdoor enterprises can provide complete information if you want to join in this exciting and enjoyable sport in Kas.