Kas, with its rich cuisine, attracts the attention of visitors regardless of local and foreign. Fish restaurants by the sea, Turkish breakfast, delicious wines, and various dishes accompanied by the Turkish alcohol "raki" are among the dining alternatives of Kas.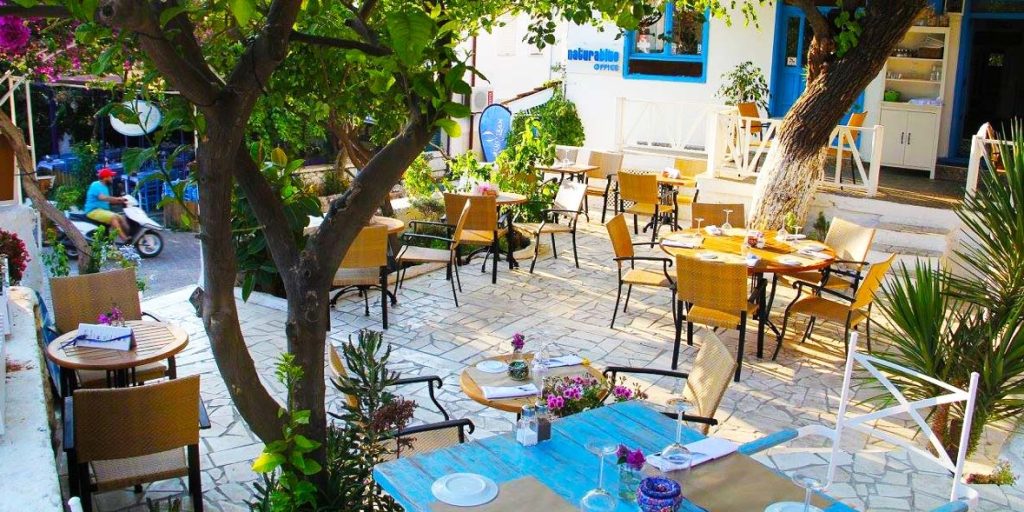 L'Apero, which is run by a French chef, manages to impress its customers with its friendly atmosphere as well as its unique French flavors. Offering specific tastes such as Escargot, the restaurant also prepares vegan and gluten-free menus.
Although its price is slightly above Kas standards, L'Apero pleases the visitors with its successful service with its delicious meats, seafood, wines, homemade liquors, and many others.
Address: Andifli, Doğruyol Cd. No:1, 07580 Kas / Antalya Phone: +90 242 836 20 85
Tasbahce Kahvaltı, where you can experience all the flavors of Turkish breakfast in the most natural form of the products, is also among the most famous breakfast places of Kas. The owners of the business serve breakfasts that are completely nutritious and suited for the summer heat. Each product is carefully prepared, including cheese varieties, appetizers, and pastries.
Address: Andifli mah Hükümet Caddesi No : 4, Kaş, Tel: +90 537 574 93 90
Bi'Lokma, which started its adventure with lokma (Turkish doughnut), is a lovely place where you can experience many Turkish delicacies today. You may come here for breakfast, to chill with a glass of wine and cheese, or to dine on a variety of rich and fresh Turkish cuisine selections.
Address: Andifli Mahallesi, Hükümet Cad. No:2, 07580 Tel: +90 242 836 39 42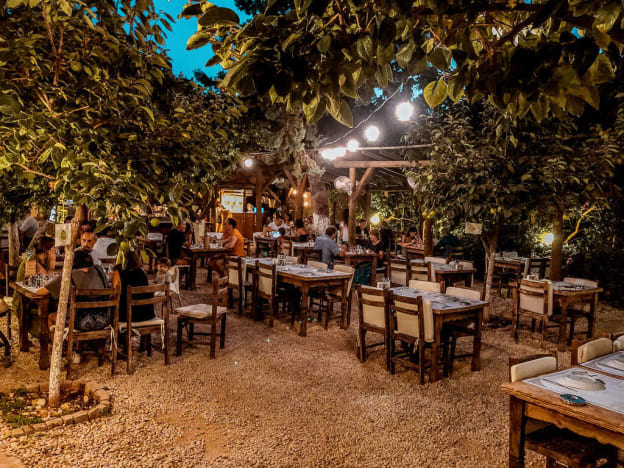 Zaika Ocakbasi is a grill restaurant that has been spoiling its guests with delicious grilled dishes for more than 10 years. In Zaika quality products, local flavors and traditional cooking methods unite and result in a firework of tastes. The atmosphere here is intimate but relaxed; there are pebbles on the floor and strings of lights hanging above you.
Since the restaurant is extremely popular, it is advisable to make a reservation 1-2 months in advance, especially during the high season. Speaking of reservations, you should also make a reservation in advance for the most popular dish in the house, as it sells out quickly: Shashlik. You won't regret it…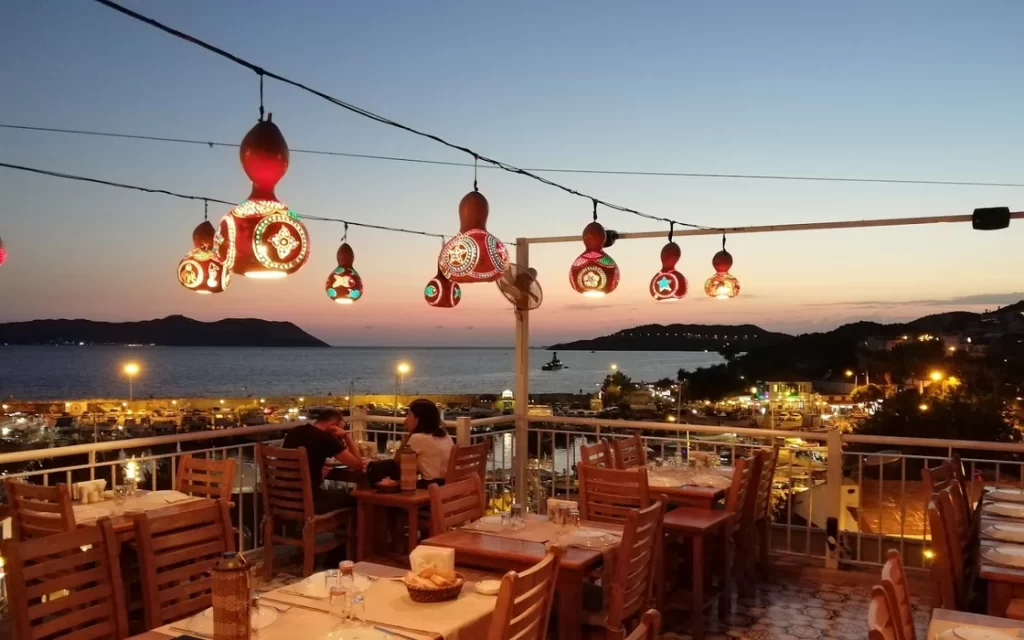 If you are craving for fish, seafood, good wine or raki with a breathtaking view, Üzüm Kizi is the place for you. From the terrace you can enjoy a sensational view of Kas, the marina and the sparkling sea. The atmosphere is very enjoyable thanks to the music and beautiful fairy lights in oriental design. 
Taste your way through the broad selection of mezes, Turkish appetizers, such as levrek marina (sea bass), octopus and kalamar dolmasi (stuffed calamari). Paired, of course, with raki, the Turkish anise flavored liquor. The restaurant is located right in the city center close to the marina. Prior reservation is highly recommended, ideally at sunset.