Gocek is a place where fish is often consumed due to its close location to the sea. In Gocek, which is the combination of the Aegean and the Mediterranean; fish, seafood, olive oil, and vegetable meals are commonly served.
In addition, it represents the diversity of Turkish cuisine by offering delicious appetizer options. Roasted herbs and filled zucchini blossoms are two popular appetizers in Gocek, in addition to fish and seafood.
1. Can Restaurant for Typical Fish Food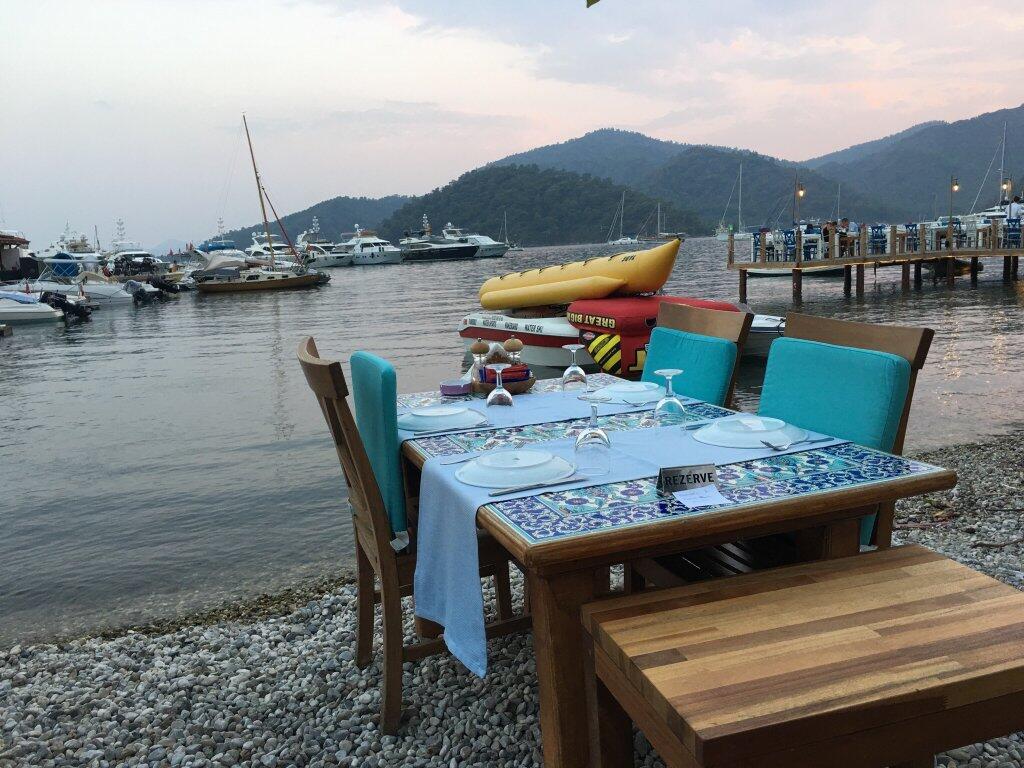 Can Restaurant, which is among the oldest restaurants in Gocek, is a great option for fish lovers. Apart from fish products, you can experience flavors such as roasted eggplant fried eggplant, fish pastrami, Gocek mixed shrimp, grilled shrimp, calamari, and Turkish alcohol "Raki", in this restaurant by the sea.
2. Güverte Restaurant for Breakfast or Fish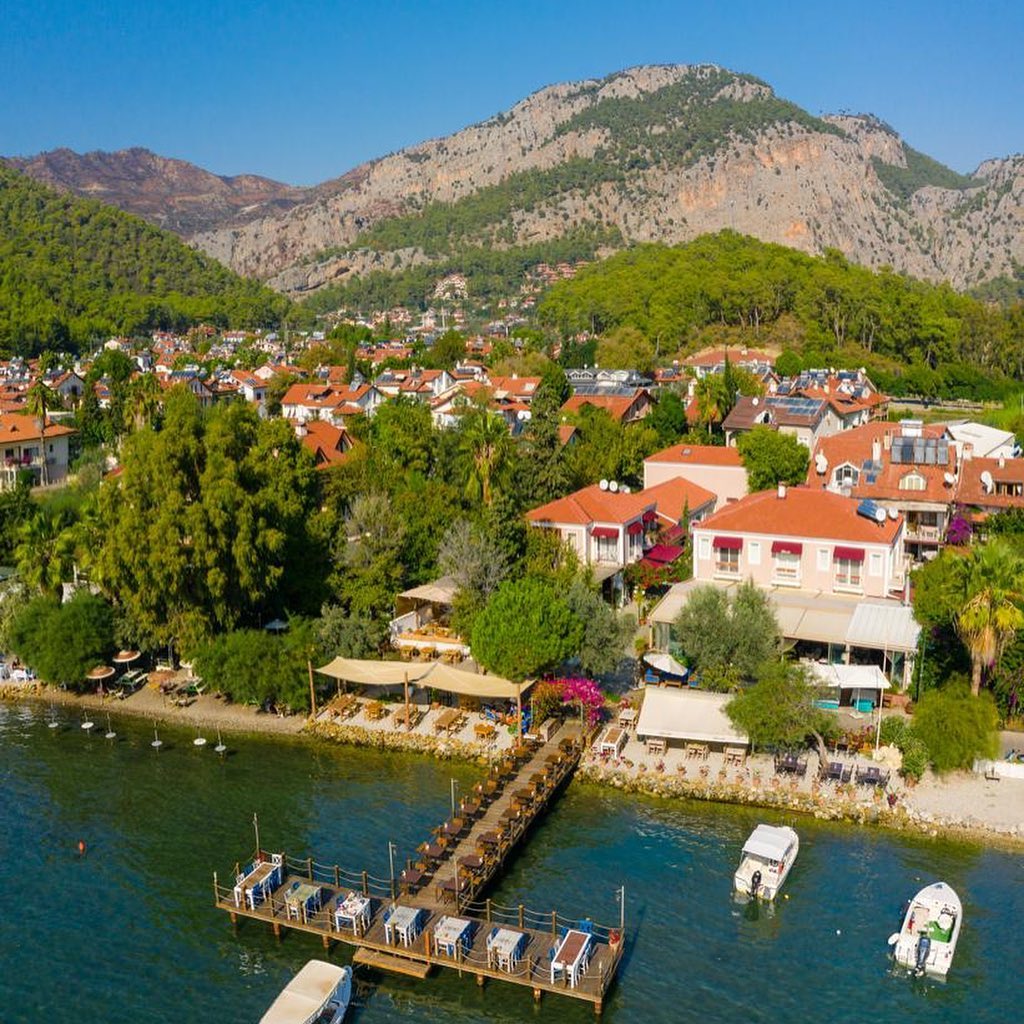 Güverte Restaurant, one of the restaurants along Gocek's coastline, is well known for its stunning views and delicious cuisine. On the piers above the sea, you can enjoy the view while eating your meal.
The restaurant serves alcohol and has a wide menu that is appropriate for both breakfast and dinner. Located in Gocek Neighborhood in Fethiye/Muğla, you can reach the restaurant in 20 minutes from Gocek.
3. Caesar Et Lounge for Meat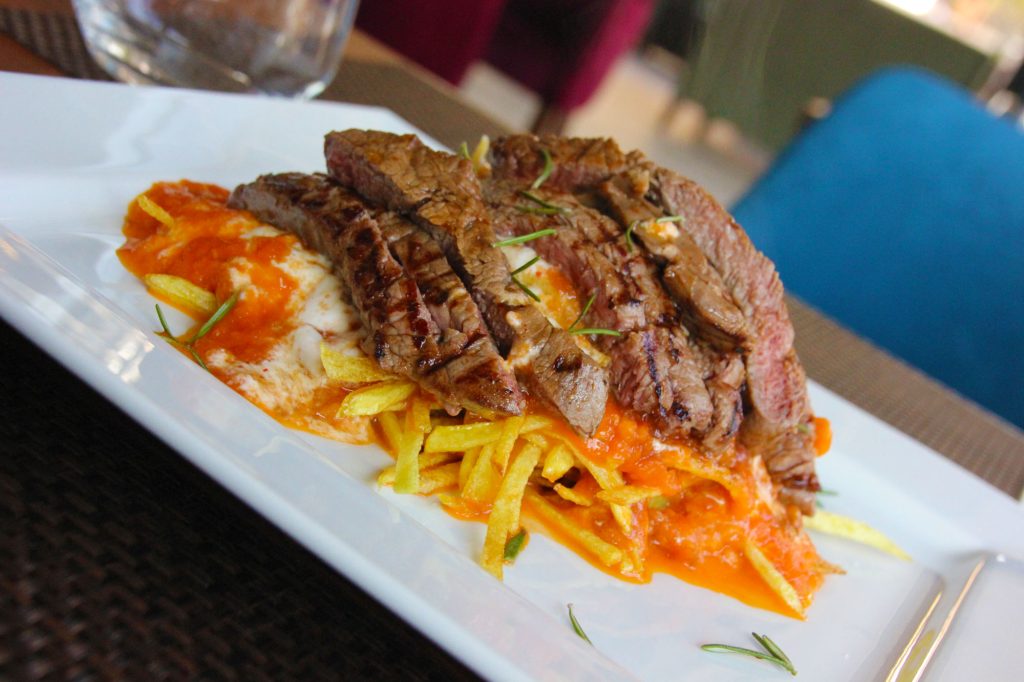 CaesarEt is the place to go in Gocek if you're searching for a great steakhouse. In Gocek Bazaar, CaesarEt impresses with its beautiful location, excellent service, and delicious meat.
Caesar Et Lounge is one of the best places to eat in Gocek with its extensive meat menu, wines, and a variety of desserts.
4. The Breeze in D-Resort for Agean Food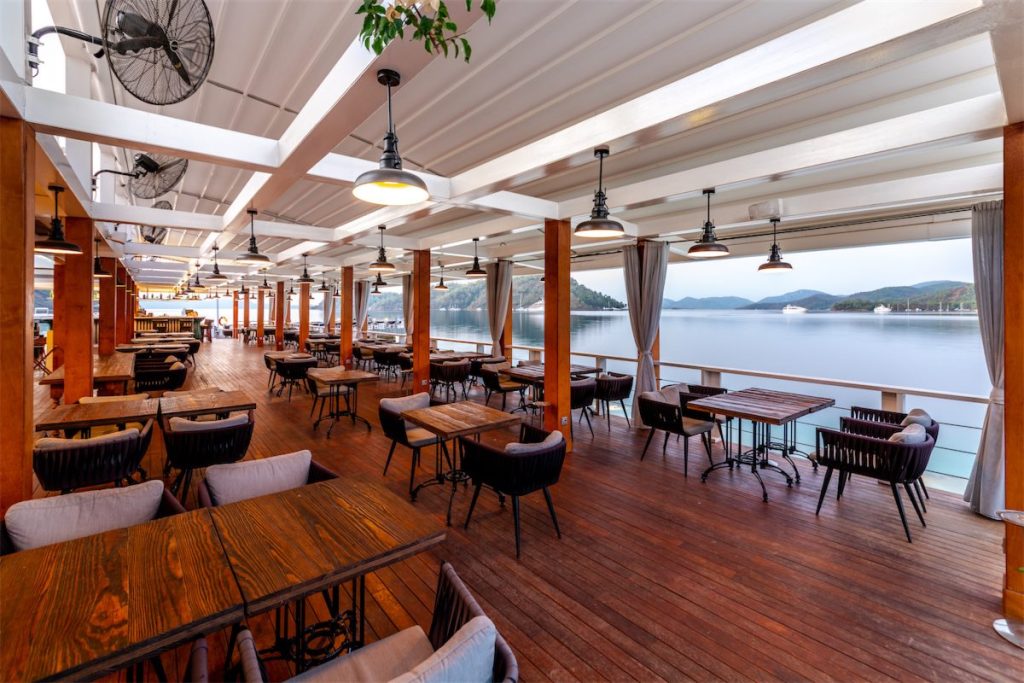 As an example of numerous exquisite restaurants in the marina, "The Breeze" is one that attracts attention with its elegance.
Thanks to its location in the sea, it is possible to watch the sunset, and the customers appreciate it with its menu variety. The Breeze, which specializes in Aegean cuisine, is among Gocek's most elegant and high-end restaurants.
5. Daidala Restaurant in Rixos Hotel
This amazing restaurant is the place to eat succulent mezzos from the Aegean cuisine and fresh seafood directly brought from the sea nearby. The chef is from the best of the area and will make your diner a moment to remember. A bit pricy but worth it!