Fethiye is a summer town that doesn't have a particular culinary offer compared to other cities in the Turkish Riviera.
However, there are certain types of food that you should definitively try during your travel to Fethiye. Moreover, we give you some recommandations of very popular restaurants in Fethiye and very local dishes that we think will give you the best favours of the region… Here we go!
1. Seafood & Fish Restaurants in Fethiye
Seafood is consumed quite often in Fethiye due to its location in the sea. There are many coastal restaurants in the region, many of which specialize in seafood and grilled meat.
Because of its location, it is possible to try tastes from both the Aegean and Mediterranean regions. Many restaurants in Fethiye serve aperitifs that include appetizers, known as "meze" in Turkish, which are essential flavors, especially when it comes to seafood.
Some of the well-known places to eat in Fethiye are Fethiye Yengeç Restoran, Fethiye Meyhanesi, Sezai'nin Yeri Balık Evi, which is known for its delicious fish.
2. Kebabs & Local Food in Fethiye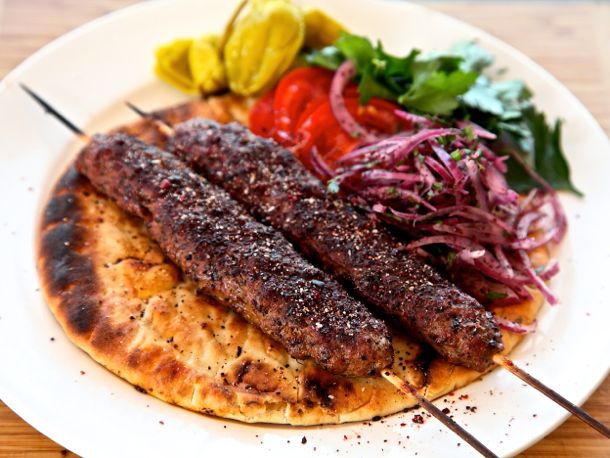 You can visit the Cezayir Usta, famous for its doner kebabs rather than seafood.
On the other hand, we recommend you try Turkish breakfast at Senit Ekmek in Fethiye/Kayaköy. A great breakfast awaits you, where you will be able to taste the many Aegean greens as well as handmade bread while being in touch with nature!
Babadağ keskek, whose main ingredient is lamb, is one of the most frequently consumed dishes in Fethiye.
Further, Ölemeç soup, which is a mixture of onion, ground pepper, and dough, leğen pastry, often made especially in the villages of Fethiye, "et kaplama" made from cubed meat, bulgur products, and artichokes with olive oil are some of the famous, and also delicious, tastes of Fethiye.